The BMW 8 Series has three different versions, the Coupe, the Gran Coupe and the Cabrio. All complete almost four years of presence, so all are renewed based on the planning of the Munich company and with them are renewed the corresponding M8 of 625 hp.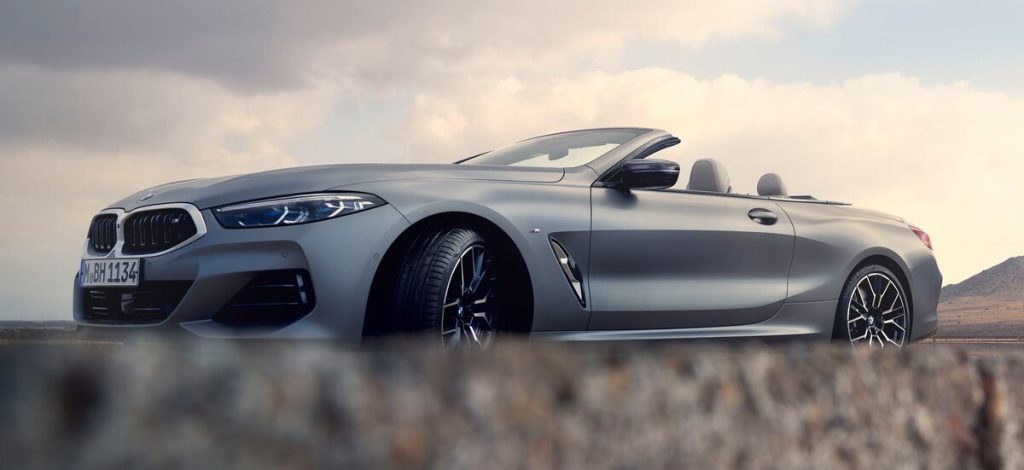 The key identifier of the latest generation of 8ara is its redesigned mask which is also illuminated. Beyond that, the M Sport package is now standard everywhere, which means aesthetic differences both in the body and inside.
Where the steering wheel is the special M with the leather lining, as special are both the pedals and the sky lining. Another difference is the increase in the screen size of the infotainment system from 10,25 to 12,3 inches.
The range consists of the four-wheel drive 850i xDrive that is powered by the V8 of 4.400 cubic meters and 530 hp, while there is also the six-cylinder three-liter 840i with 333 hp and rear-wheel drive or all-wheel drive.
Interestingly, BMW insists (correctly) on diesels and so the 840d xDrive is powered by a six-cylinder also 3.000 cc with a mild hybrid assistance of 48V and 340 hp.
Orders will start in March, and there will be a special model that will be made just 99 times and will be edited by the American artist and ex-husband of the famous Cicciolina Jeff Koons. Who has also designed the 3 M2 GT2010 Art Car.