In mid-July, one of the most powerful and terrifying people in the world, the wealthy drug dealer Joaquin Archivaldo Guzman Loera, known as "El Chapo", was sentenced to life in prison, convicted of ten counts.
"The short one", as his nickname translates, is the biggest drug baron after the famous Pablo Escobar and member of the international crime syndicate - his infamous cartel from which he was sending tons of drugs to the USA was set up in Sinaloa - and for a few days now it has been decided (according to leaked information) that he will be driven back the irons in one of the most heavily guarded prisons in America.
With him having managed to escape from previous ones prisons Already twice in a cinematic way, the choice of ADX Florence, the highest security prison in Colorado, was almost a one-way street for the US authorities, where it was released in 2017.
This penitentiary institution is also called "Alcatraz of the Rocky Mountains" as it has the reputation of the most strictly guarded store, with no escape in its history since 1994, when it first operated.
The facilities of the modern "Alcatraz"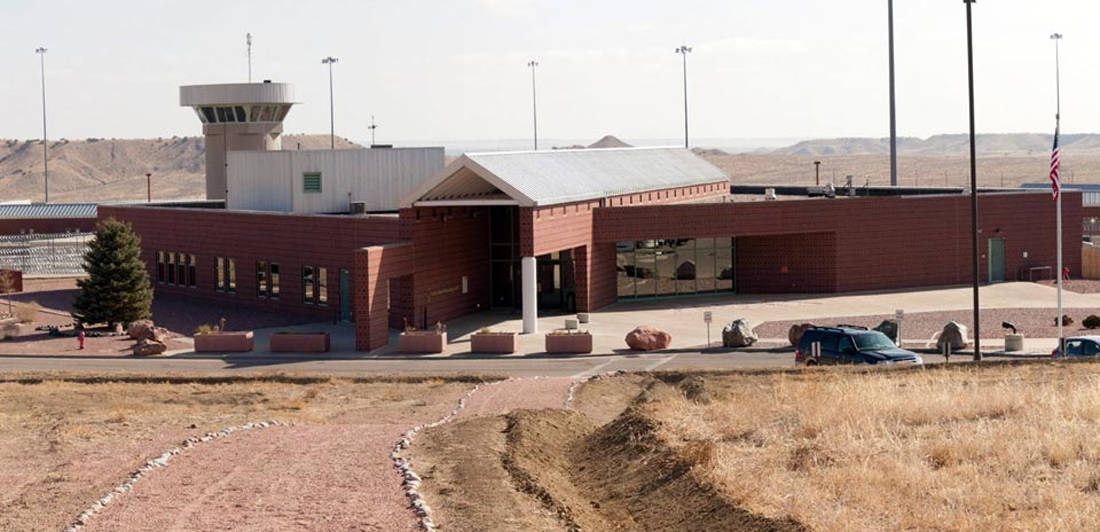 The need to create a high-security prison, such as the ADX Florence Supermax Prison, arose in 1983 when members of the racist, neo-Nazi Aryan Brotherhood stabbed to death two federal employees at Marion Federal Prison in Illinois.
The design of this new prison was undertaken by two of the leading architectural firms in Colorado Springs, while its construction cost $ 60 million.
In the middle of nowhere, in Florence, Colorado, 175 km from Denver, are the safest prisons in the United States, which are also called the modern "Alcatraz".
In ADX, some of the most famous and most dangerous are serving their sentences Criminals in the world, whose escape would pose a serious threat to national security.
It is a US federal prison "supermax" that has been operating since 1994 exclusively for male inmates, where about 360 inmates are being held.
The reputation of this penitentiary institution is particularly bad - for those who "live" in it - as the living conditions here are quite harsh. In fact, in 2012 a group of detainees filed a mass lawsuit against the miserable living conditions and torture to which inmates are subjected.
The personal "hells" of the prisoners
In the tiny cells 3,5 × 2 meters detainees live isolated for many years without human communication, as Amnesty International found in a report, for 23 hours / day, with their yard in the concrete pit that looks like an empty pool (to do not perceive the location where they are) to last only 1 hour / day and all their meals to be "served" only in the cells, right next to their toilet.
However, according to the institution's spokesman, Mark Collins, and his statements, those detainees who show good behavior earn a "bonus" of more minutes in the yard.
All cells are soundproofed so that the barypoinites to communicate with each other, and made of stone. The bunk beds and sinks are made of cement, while they have only a small and narrow window of only 10 cm, at an angle such that only the sky is visible and in no case the prisoners can not understand where they are in the prison and so organize an escape plan, a timer-operated shower, and an electric light that can only be turned off remotely.
For their "entertainment" the inmates have at their disposal a black and white television in which educational and ecclesiastical programs are shown.
The measures taken to guard them are very strict and restrictive, as no live communication is allowed between them, they are forbidden to move around the room unaccompanied, while at least six times a day the detainees are counted.
In fact, in the "sterile version of hell", as the prison was described by the CBS show "60 Minutes" in 2007, the guards are free to shoot in case they suspect that one of the convicts is trying to escape.
In case anyone tries to escape, the results will surely be a complete failure, as for this to happen 1.400 remote-controlled steel doors, surveillance circuits, lasers and pressure sensors in the corridors, barbed wire, heavily armed patrols, specially trained patrols, towers will have to be bypassed.
As Berl Kane, a former director of the Louisiana High Security Prison, once said of the possibility of escaping from ADX, "if there is one prison from which it is impossible to escape, it is ADX."
Its infamous prisoners
Behind ADX's "invincible" irons are, among others, Tiodor Kazinci, better known as "Unabomber", the anarchist who sent bombs to universities, technology companies and airlines. Boston Marathon bomber Johar Tsarnaev, who along with his brother Tamerlane killed three people and injured another 280 in April 2013, when he blew up pressure cookers with nails near the finish line.
Zakaria Moussaoui convicted of involvement in its attacks 11 September He is said to have been a former recruiter for Chechnya-based al Qaeda fighters and far-right Terry Nichols, who was an accomplice to Timothy McVeigh in the 1995 Oklahoma federal bombing that killed 169 people and wounded 675.
It is an oxymoron, however, that according to a report published in the San Francisco Chronicle, ADX's purpose is "to try to" bring out "more peaceful behavior from its extremely violent prisoners."