In her film debut the Whitney Houston plays Rachel, a successful movie and music star who has recently received threatening letters from a self-proclaimed avid fan. Who does not remember the great film success of 1992 "The Bodyguard" starring Houston co-star Kevin Costner, playing her bodyguard?
One could say that this scenario could have come out of life itself, as there are many cases that speak of psychotic and obsessive fans of popular celebrities of the international star system who have fallen victim to stalking.
The unbridled admiration, as has been shown a few times, can turn into a sick obsession and lead to frightening situations such as blackmail, threats and even murder. Here are some very shocking examples of international stars falling victim to stalking.
Sandra Bullock
In June 2014, a terrified woman called the police crying, hidden in the closet of her room, as she received an unexpected "visit" to her home. The reason for Sandra Bullock, who in an attempt to investigate the noises heard in her house found herself in front of her 39-year-old admirer, who had managed to invade her "fortress". At the time of his arrest, Joshua James Corbett was holding a two-page letter in his hand about the Oscar-winning actor, all he cried was "I'm sorry, I love you."
A search of his home later uncovered an arsenal of illegal weapons, as well as a letter he had written to Bullock the day before his arrest in which he called her his wife, saying he was aware of the security measures in her home: "There are two great impenetrable gates that no one can open, but I hope that one day you will open them for me ".
Corbett was convicted in the Bullock case, but committed suicide inside his home in May 2018 when police tried to execute an arrest warrant after he failed to appear in court last month to report on his suspension of his suspension. get.
Taylor Swift
Not once, not twice but three times her 23-year-old obsessive fan Taylor Swift attempted to invade her home within about a year. Roger Alvarado continued to harass the successful singer, while he was accused of breaking into the house of the famous artist. He had pleaded guilty in December 2018 and was sentenced to six months in prison, which he had not yet served, along with an order to undergo psychiatric treatment.
In February 2018 she was also arrested as she tried to break down her door with a shovel. After the third "invasion" in March 2019, he was detained and charged with burglary and disobedience to justice, as clarified at the time by the police spokesperson. In an interview later published in Elle magazine, the singer noted that violence is "her biggest fear", both during her concerts and in her personal life.
Jennifer Lawrence
The Kentucky actress who became famous for her role as the heroine Katniss Everdeen in the movie series "Hunger Games" and won the Academy Award for Best Actress for her role in the 2012 romantic comedy "Silver Linings Playbook ", in 2013 she had one of the scariest experiences of her life.
Her life Jennifer Lawrence was endangered as an obsessive fan threatened her and her family, leaving about 200 messages on her brother's answering machine, one openly addressing the beloved actress. Specifically, 23-year-old Han Kong Zhao had stated that "you have made me very angry and when I get angry, you will just see what I can do".
Lawrence's brother, Blaine, immediately informed the authorities and the police arrested his sister's young admirer, taking him to prison. In his apology, he stated that he saw the award-winning actress as "my biblical Maria".
Justin Timberlake
In November 2009 o Justin Timberlake won three-year injunctions against one of his admirers, who believed he was destined to marry and rule the world together.
More specifically, earlier that year his fanatical admirer appeared at the residence of the American pop music star claiming that he was God and that her existence was destined to rule the world with him. She was considered "mentally unstable" and placed in psychiatric detention, with Timberlake taking precautionary measures against her. It is worth mentioning that before Timberlake, this woman was obsessed with the frontman of Guns N 'Roses, Axl Rose, while he was arrested several times outside his house.
Μαντόνα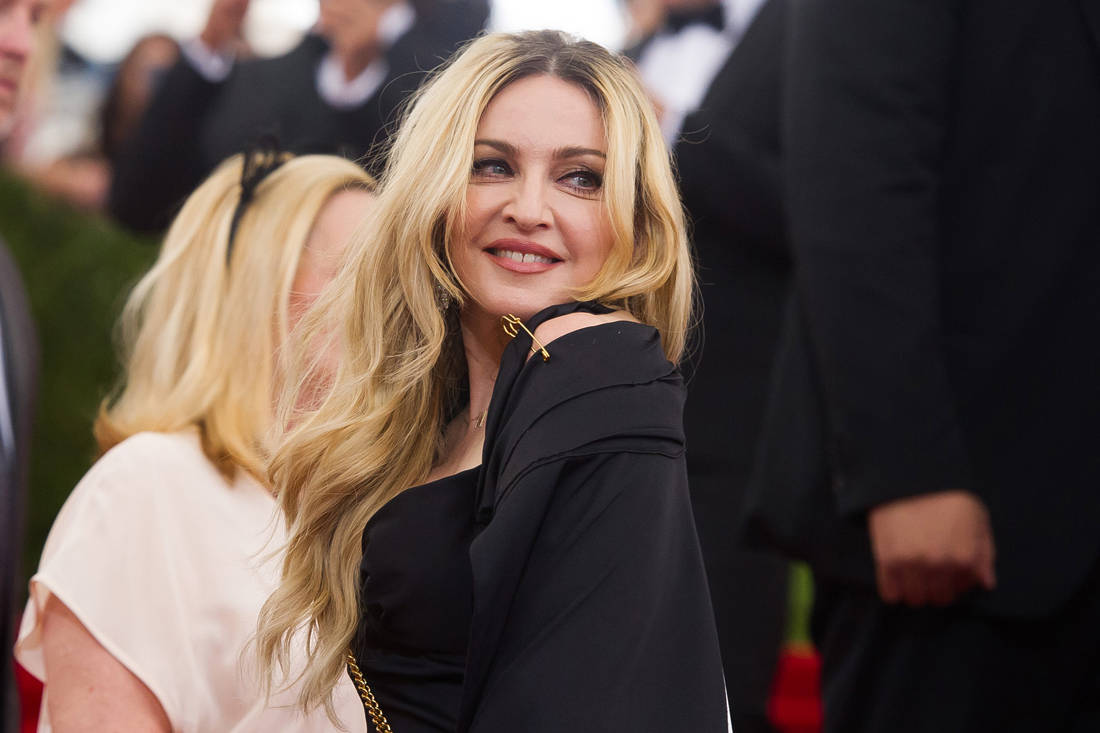 The queen of pop also remembers a scary situation with her psychotic fan, which took place during the 90's. Her obsessive fan broke out of the psychiatric institution where he was being treated, when he started stalking her again. In an attempt to jump the fence of her house, the pop star's bodyguards were forced to shoot him and he was arrested and sentenced to 10 years in prison. In fact, he had characteristically stated that he would either marry her Μαντόνα, or "I will cut it".
selena
One of the most tragic stories of international stars that became an obsession for one of their fans, her singer Selena (Selena Selena Quintanilla-Pérez). Selina is considered one of the most important Latin singers of her time with more than 40 million copies. She died at the age of just 23, murdered by the president of the fan club of Yolanda Saldivar.
The two women in March 1995 came into conflict over some financial records that the singer requested from Saldivar, knowing that the latter was stealing money from her fan club. Saldivar denied that she had them and after pressure from Selina, she took a gun from her bag and shot the audience's favorite singer in her right shoulder. Shortly afterwards, Selina died at the hospital, where she was taken due to severe blood loss.
Justin Bieber
A man imprisoned for the murder of a 15-year-old girl, plotted with an old inmate and his nephew to attack Bieber with garden shears and cut various parts of his body as "souvenirs". In fact, the specific prisoner had stated about the young singer "He is a handsome boy, why not fall in bed with him?". Following the revelation of their plans, the police arrested the other two men.