American Jeremy Meeks at the age of 30 saw his life change dramatically because of a photo of him taken when he was arrested and imprisoned for possession of a firearm.
Specifically, in 2014, Jeremy's photos made the rounds of the Internet and went viral on social media, where he won the title of the sexiest convict in the world.
Jeremy was released from prison, returned to his family (he was the father of 3 children, two of whom were born to Melissa's wife and her ex-partner) and began a brilliant modeling career.
But as he entered the glamorous world of fashion and soubise, he not only became rich himself, but found love again in the face of 27-year-old Chloe Green, who is known in the secular circles of Great Britain and is the golden heir of the British brand Topshop.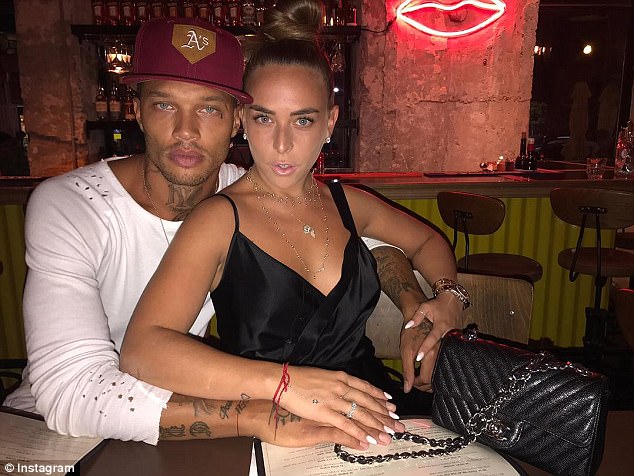 Their romance caused a stir last year, as their bond was made while Jeremy was still married and his wife filed a series of lawsuits against him while photos were constantly published in magazines around the world showing Jeremy living his love affair with Chloe while traveling with private boat in Mediterranean resorts.
And now new reports say that Chloe is pregnant and expecting her first child with Jeremy who at the age of 34 will become a father again. Only this time he lives in wealth.