With enthusiasm and hope, thousands of worshipers from all corners of free Cyprus and abroad flock to the celebrating Holy Monastery of Agios Kendeas near the community of Avgoros on October 4-6 to honor the memory of one of the Saints Alamanni, a group of Saints. with inaccurate numerical determination, who coming from different places -mainly Jerusalem-, came and martyred in Cyprus.
This year, the holiday coincided with the first Sunday of October, during which the Church of Cyprus has set out to honor "All the shining Saints on the island of Cyprus."
Near the cave where Saint Kendeas lived and slept, here where his presence is always felt, a few meters from the dead zone and the Turkish outpost of Attila, he rose with great difficulty and toil in difficult times, from the blessed Elder Christofora and the monastic fraternity about it, a guarded sacred institution, a spiritual beacon in His honor.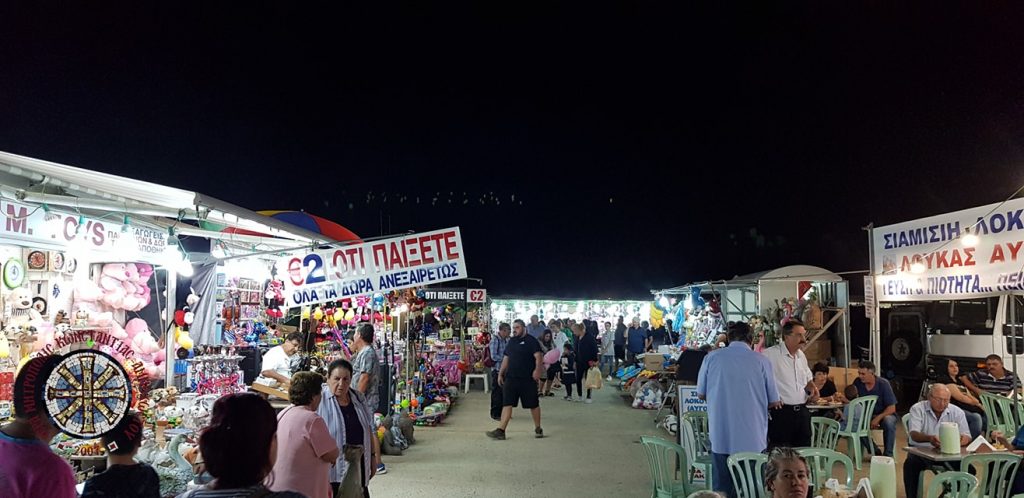 Although the life of the Saint is not widely known, nevertheless in the consciousness of the Cypriots his name was associated with the algae (pains) of the human body, the so-called in the local dialect "jiegs" (Saint Kendeas-> Ai Tziegias), for This and the pious people come with faith, reverence and hope, lighting a candle and invoking healing of their diseases, but also a shortening of the ordeal of our special homeland that for forty-five years is still experiencing the consequences of the invasion with the illegal military occupation, the massive violations of the human rights of the Cypriot people, the illegal settlement and the ongoing destruction of the Greek and Orthodox cultural heritage.
This prominent monastery is a large pan-Cypriot pilgrimage, especially on the day of its remembrance, the 2nd in a row we would say without exaggeration, after Saints Kyprianos and Justin in the community of Meniko in the province of Nicosia, who also celebrated four days ago.
On the afternoon of the eve of the holiday, Saturday, October 5, 2019, the solemn Vespers of the local Metropolitan of Constantia and Famagusta, Mr. Vassilios, were celebrated, accompanied by other clergy.
On Sunday, October 6, 2019, His Eminence the Metropolitan of Constantia and Famagusta, Mr. Vassilios, performed the Divine Liturgy and preached the divine word at the celebrating Holy Monastery of Saint Kendeas.
Source: Holy Diocese of Constantia, Famagusta