As part of the Celebrations for the National Polygenesis 1821 on Saturday, March 26, 2022, an event was held which included, among other things, Representation of the Unique Battle of Ayia Napa - March 17, 1826, between Greek Revolutionaries and Turkish Guards of Ayia Napa - Famagusta .
The event took place in the presence of the Honorary Secretary of the Council of Ministers Theodosi Tsiola on behalf of the President of the Republic of Cyprus Nikos Anastasiadis and the presence of the Honorable Minister of Transport, Communications & Works Giannis Karousos.
The event was organized in the land area of ​​the port in collaboration with the Association "Aroma" Friends of the Ayia Napa Sculpture Park and with it the events for the National Polygenesis of March 25, 1821 were completed.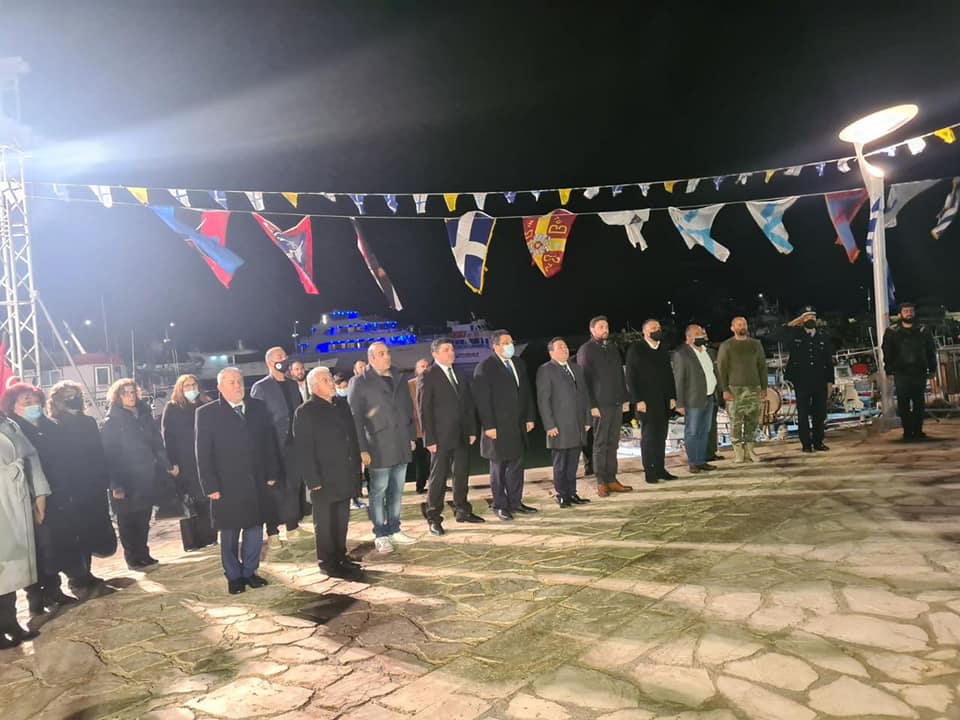 In his speech, the Mayor of Ayia Napa, Christos Zannetou, stated that, "the Municipality of Ayia Napa will preserve Thermopylae, giving due glory and honor to those who created the legendary and unique '21. To the legends who with their blood gave the Greek continuity to our race. The Seferiko fishing village of the '50s, in every bit of it, is full of history and culture. This anthropocentric and cultural core of the free province of Famagusta will be the protagonist in their preservation and perpetuation. In every sacred and historical place it will honor and revive heroes and events of incalculable historical value ".
In the context of the event, the "Earth Hour" was honored (since March 26 is the date of its celebration), with a 15-minute musical tribute with songs of Cyprus and the World presented by the Famagusta Music School and the turning off of the port lights by 20.30 until 21.30.
The Mayor of Ayia Napa publicly expressed his gratitude to all the artistic groups, Associations, Associations, Schools, at SEVAK-UK that participated voluntarily in the events, but also to all those who worked and contributed the most to the successful outcome of all events and honored the events with their presence.
You can attend the event here