In a very beautiful festive atmosphere, the staff of the Municipality of Ayia Napa, on the occasion of the name day of the Mayor Mr. Christos Zannettos, on Christmas Day, presented him with a commemorative gift and wished him a Happy Birthday, Blessed with Health, personal and family Happiness, strength, perseverance and courage in order to always carry out the difficult task he undertakes. Protopresbyter Father Vasilios and Deacon Father Lambros, who were also present, offered their wishes and a large icon of the Virgin Mary of Agia Napa to Mr. Zannettos.
Mr. Zannettu thanked everyone for the gift, the wishes, for the perfect and loving cooperation, through which, as he emphasized, despite the health, economic and energy crisis, Russia's war in Ukraine, "we managed to cope with the difficulties and implement small and major projects for the benefit of our citizens and visitors".
With the reform in Local Government which resulted in the merger of the Municipality of Ayia Napa with the Municipality of Sotiras, the Communities of Liopetriou, Achnas and Avgorou he said "we have managed to keep the name of Ayia Napa high and we assure at the same time that we will continue to work hard and to make every effort to raise it even higher so that we can build a better tomorrow for our children and the generations that follow".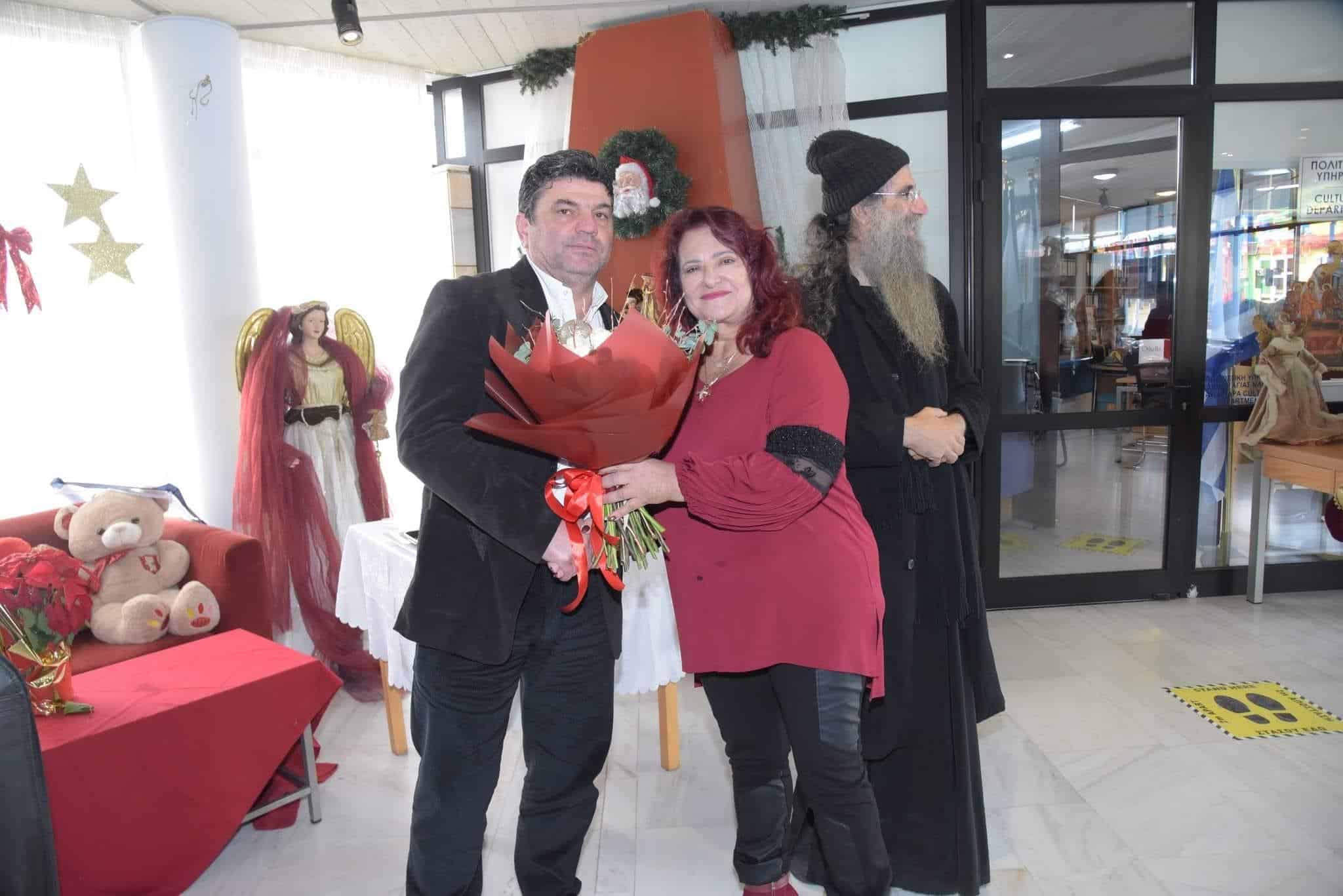 He also expressed the wish that 2023 would be the landmark year for the solution of the Cyprus problem and that we would all finally live in a united and free homeland.