The 3th Folklore Festival of the Municipality of Deryneia "The Jiverti of Deryneia" was crowned with success on Friday, June 5.
Young and old had the opportunity to see up close the making of bun, halloumi and anari bread as well as the guests attended classes in basket weaving, chair making and other crafts.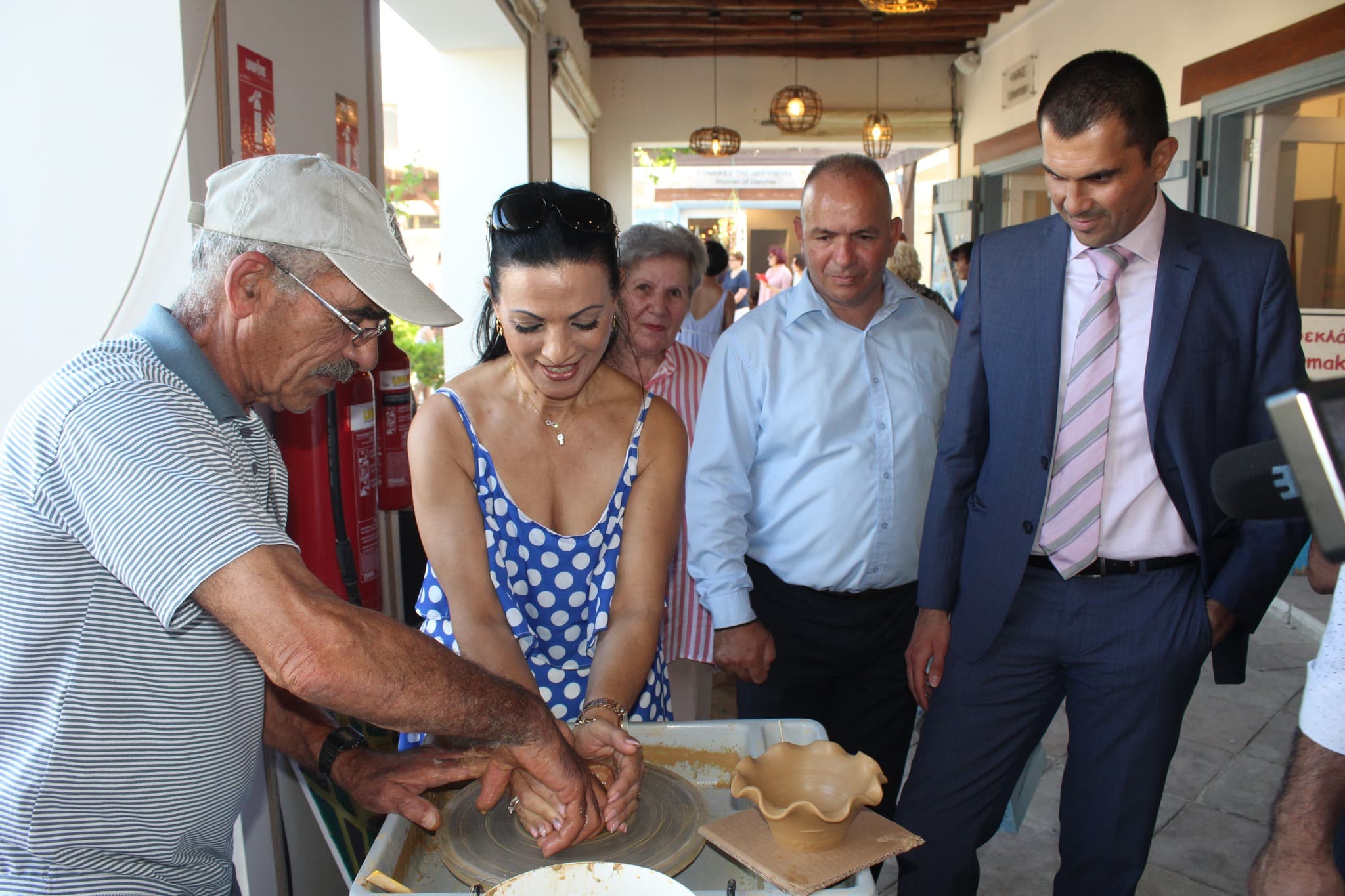 In the afternoon, they attended an artistic program by the Dance Ensemble of the Municipality of Deryneia and in the evening, the Cultural Club "Vasilitzia" continued the entertainment.
The Festival took place at the Folklore Museum, the Open Air Museum of Folk Art of Traditional Professions and in the square of the Medieval Church of Panagia.
The Open Air Museum of the Municipality of Deryneia hosts tools and objects of traditional professions and occupations such as commode, parperis, mason, farmer / weaver, weaver, fisherman, tailor, pelican, skarparis. The Folklore Museum houses the traditional Deryneiotiko house with the spaces and equipment of the household, agricultural and livestock activities of the people of the time.
Along with the taverns of the area, kiosks operated in the area of ​​the Festival that had traditional dishes and handicrafts.