The event held on Saturday, December 3 by the Frenaros Community Council as part of the Christmas Lighting of the Community was a great success.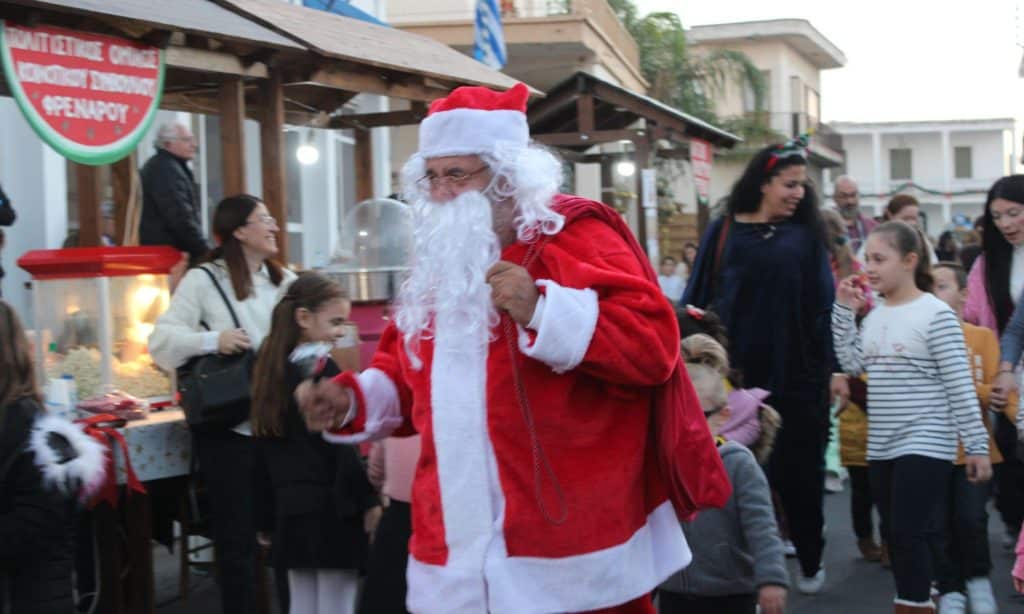 The artistic program began with the dance section of the Cultural Club of the Frenaros Community Council under the guidance of dance teacher Christina Ioannou and continued in Christmas rhythms with the songs of Athens Lianou, Chrysas Anastasis and Antonis Hatzidimitriou.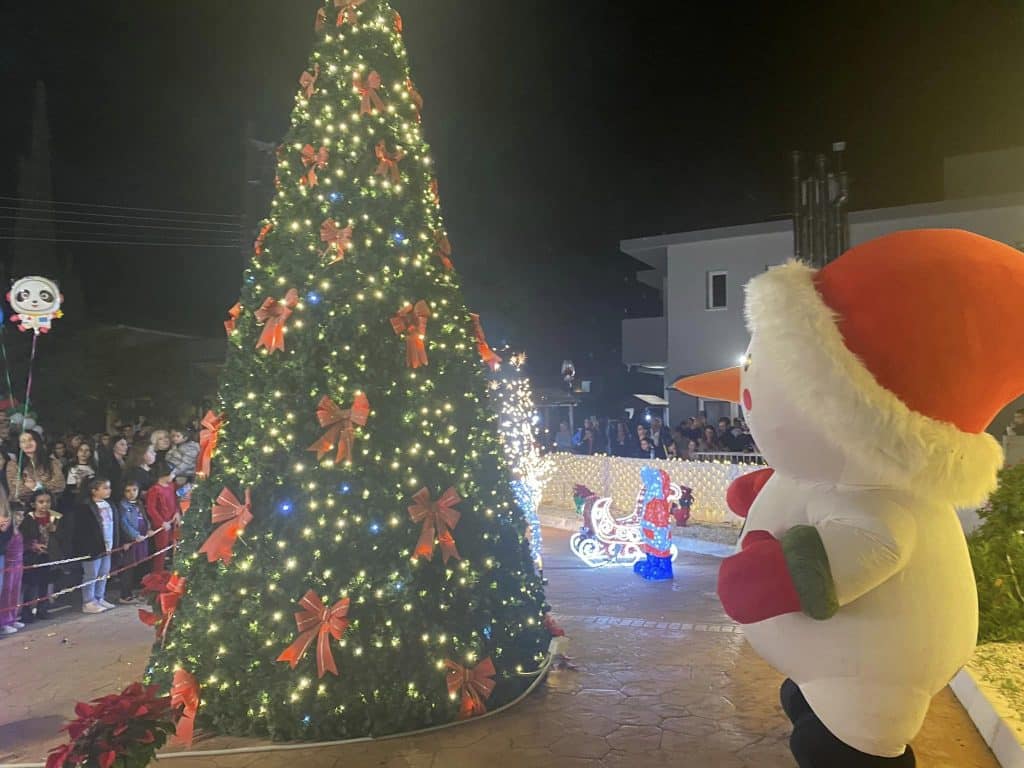 Of course, the hearts of our little friends were stolen both by the incredible Magic Show of the excellent team "Liotatis Magic Show" and by the mascot "Snowman" who transported all present to the magical world of Christmas.
Organized community groups participated in the event with stands selling various food and Christmas decorations, while the children's cinema kept the children's interest undiminished.
The Community Council offered all those present wine, nuts, as well as honey macaroons and Thessaloniki rolls, a kind sponsorship of Liotati Confectioneries and Thimonia Bakeries respectively, for which we thank.
The President and the members of the Community Council of Frenaros thank both the staff of the Community Council for the organization of the event and the following organized ensembles for their participation.
KS Frenaros Cultural Club
Public Kindergarten Parents Association
Frenaros Primary School Parents Association
Brake FC2000
Olympias Frenarou
Cultural Club of Fotiako Frenarou
Parents Association of SKE Frenaros Nursery School
SKE Frenaros Children's Club Parents Association
Christian Association of the Holy Church of Archangel Michael
Ecclesiastical Committee of Archangel Michael
Kokkinohoria Panos Ioannou High School