Article: Christiana Dionysiou / ANT1
This man's life is a nightmare that he sees, unfortunately, with open eyes…
Michalis Filippou was born and raised in Paralimni. He is 47 years old and has been living for several months in a slum house, in which there are no doors, windows, bathtub, water and electricity. He has been taking a bath for three months. Poverty in all its glory.
He is a man who is "loaded" with so many of his own issues, personal traumas, problems, wounds and unresolved issues. Full of insecurity, hesitation, phobias, low self-esteem, lack of self-esteem and motivation to go on with life.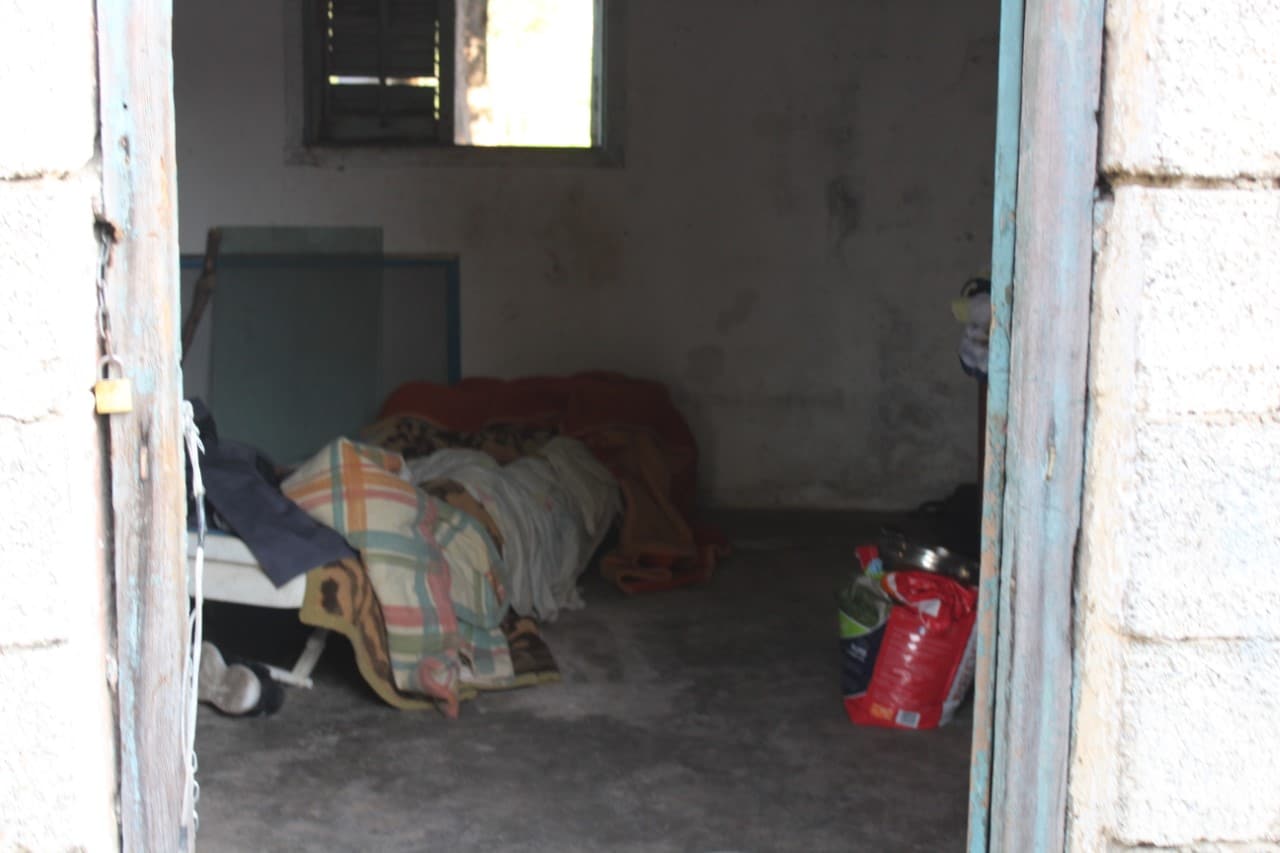 He has a frightened and upset soul
He suffers and regrets his mistakes. He apologizes but also a second chance to live, to make amends. Just a little love and acceptance, that alone and he will never be the same again.
Mr. Filippou reports on ant1.com.cy:
"Negative childhood experiences have left a lasting mark on me."
Neglect, low self-esteem but also my mistakes - big and small -, is the reason I am in this very bad psychological state today. I feel like I am a nothing, a useless…
Anger and despair have led me to want to end my life many times.
I used to work in construction, I had a family, children. I have nothing today… Mistakes, alcohol and depression have ruined me. But I apologize and ask for a second chance at life.
Today was Christmas for me…
In the morning a neighbor came and talked to me. He told me that he wants to help me "find my feet", to live again. That friendly blow to the shoulder gave me incredible strength. I suddenly felt that someone cares about me, I have a boyfriend.
I feel socially excluded
Nobody wants to give me a few drops of love, friendship… This makes me want to do more harm to myself. I am a lost cause for everyone and they are not wrong, how can one give love to an alcoholic who suffers psychologically and who has achieved nothing in his life. True, I feel so unworthy, incompetent, useless and weak.
But my Santa Claus…
My fellow villager and neighbor, my own Santa Claus, today filled my soul with hope. I now have a boyfriend and that gave me incredible joy.
Tomorrow, together with his friends, he will fix my house, he will bring me a bed. Today he brought me clean clothes and food. He did not go to work to run me. I thank him from the bottom of my heart. My Santa Claus today gave a finished, "dead" man the strength to be able to see life for the first time in so long with optimism.
I am ashamed of my downfall and I ask society to forgive me and give me a second chance, just as this man did today.
I made mistakes but I regret it bitterly. I apologize to the people I hurt. I want to find a job. To work, to prove to myself but also to those who once believed in me that I can change, to become a useful and productive member of society. Also, if you have to, yes! I want to join the process of detoxification, so that I can be saved, to live like a normal person.
Please help me find a job, some clean clothes. Give me a second chance to live to make amends. I will never be the same again.
I ask society for a second chance at life
Free from the burdens of the past.
I know I'll make mistakes. But less and not as expensive as the previous ones.
I ask for a second chance to live ".
We all deserve a second chance because we all need a second chance. At least those who are worth it and have not exceeded the limits. Isn't that what God wants? In these difficult times let us not leave any of our fellow human beings without love, let us learn to forgive. Then and only then will the earth be filled with Light!
Article: Christiana Dionysiou / ANT1