"Agio had" a 77-year-old man whose saloon vehicle deviated from the course, crashed into a railing and overturned on Paralimni Sotiras Street.
According to the Police, the injury of the elderly man is not serious, but he will remain under preventive supervision for 24 hours at the General Hospital of Famagusta.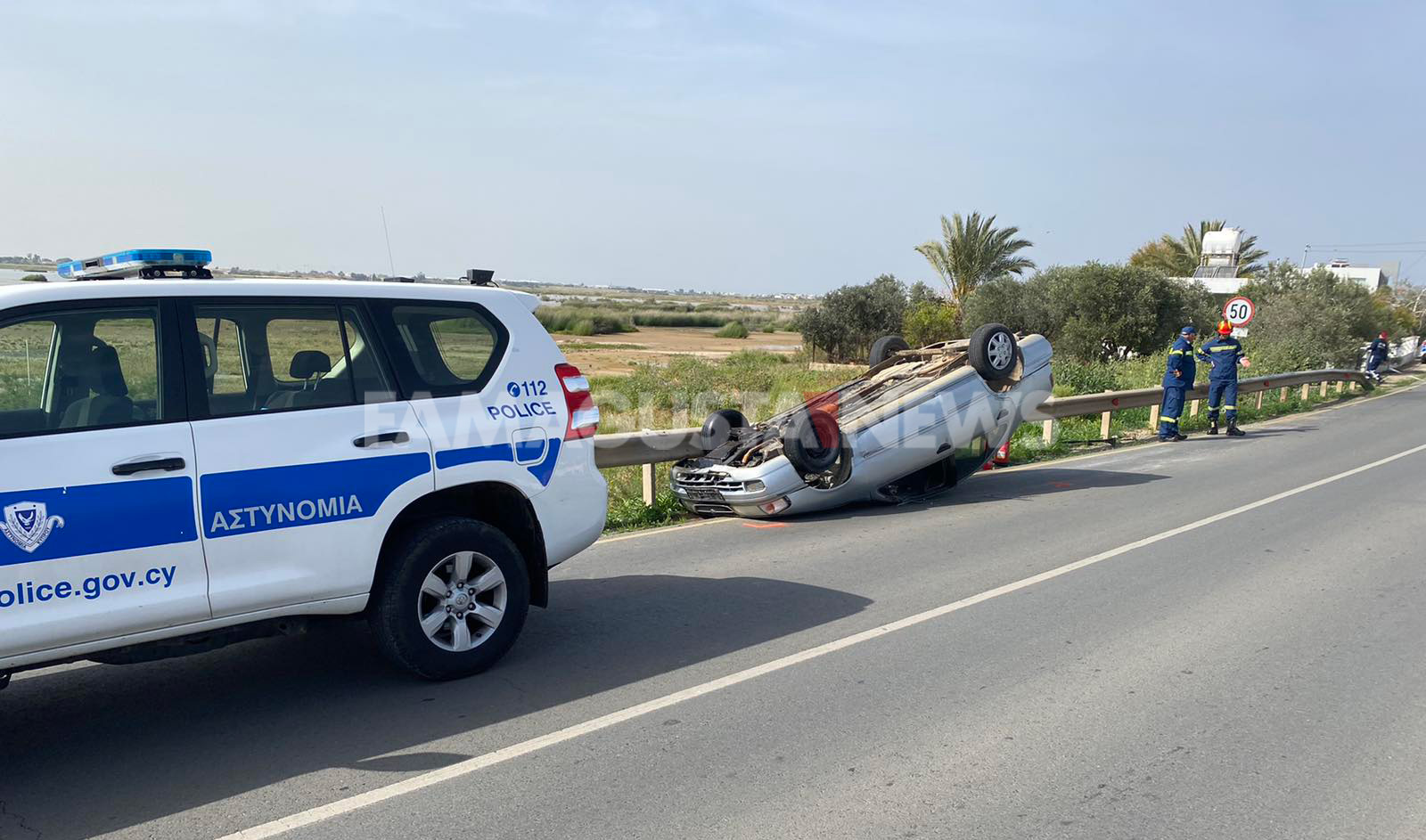 The accident occurred at about 3:30, in the afternoon on the road Sotiras - Paralimni, while its causes are being investigated by the Famagusta Traffic Police.
Famagusta.News