The 9th Traditional Festival of the Municipality of Sotiras was concluded with great success last Thursday, a festival whose focus is the highlighting of the traditional element of our country, our cultural heritage and Cypriot folklore.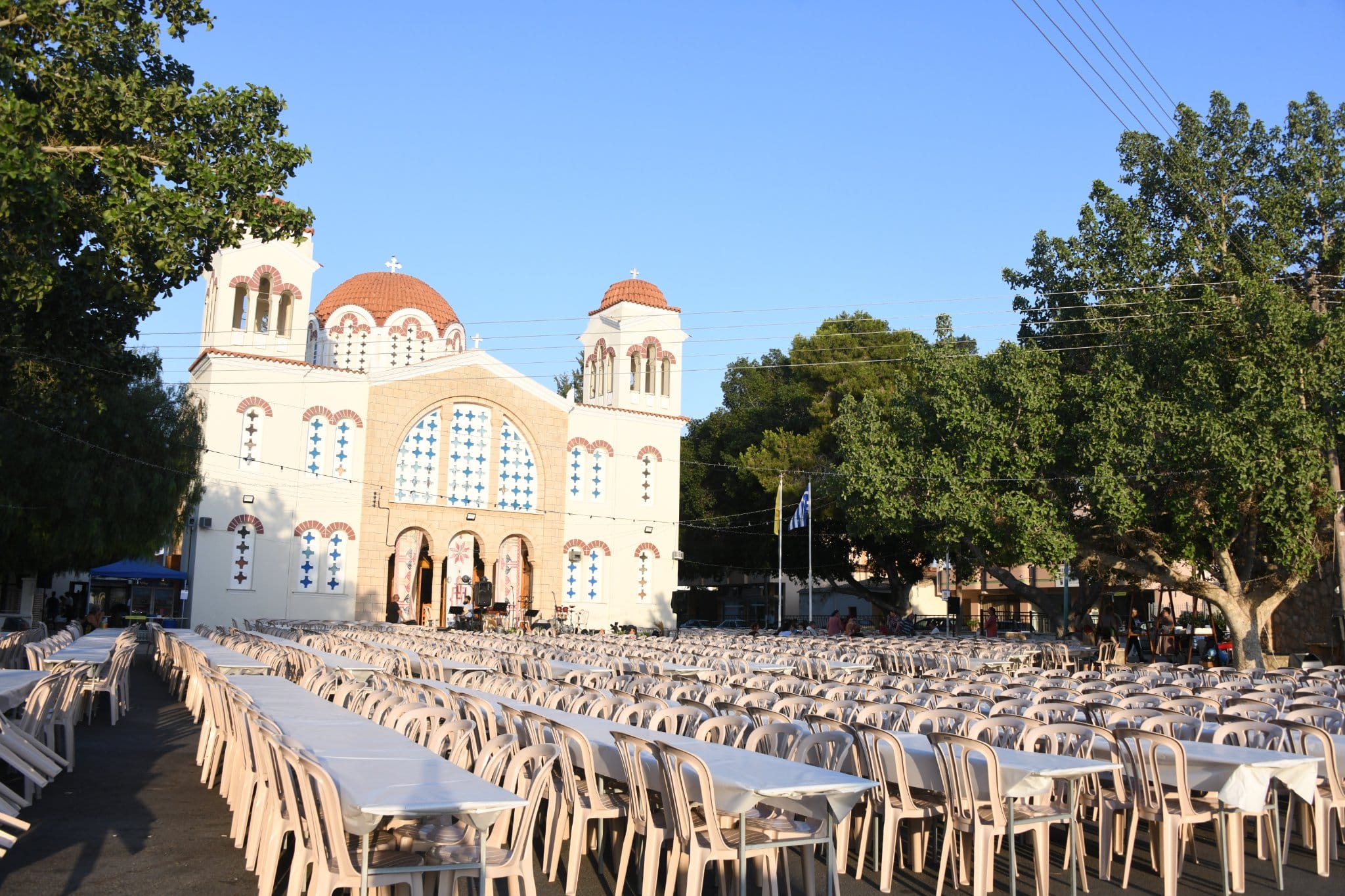 The Festival took place in the courtyard of the Holy Temple of the Transfiguration of Sotiros and was organized by the Culture Committee of Sotiras Municipality.
The artistic program featured the popular traditional performer Vasiliki Hatziadamou, accompanied by renowned musicians, while popular poets with love couplets and chitchats also took part.
Stands with traditional professions as well as stands with various Cypriot dishes from the organized ensembles and cultural ensembles of the Sotiras Municipality also operated in the event area.
Also participating were the dance groups, Traditional Dance Workshop of the Sotiras Catechetical Synagogues, as well as the Children's Department and the Adult Department of the Sotiras Municipal Dance Club.
The Festival was held under the auspices of the Secretary of the Council of Ministers, Mr. Theodosis Tsiola.
In his statements, the Mayor said that "Our goal and purpose is the Savior of the future. We have devoted time to the study and planning of the Savior of tomorrow. Our concern is that these projects address the citizens, make it easier for them and also attract visitors.
Our aim is to create a Savior with an identity, based on its rich history and culture."
In his greeting, the Secretary of the Council of Ministers, Mr. Theodosis Tsiolas, congratulated the Municipality of Sotiras for the flawless organization of the event and emphasized the importance of events such as the Traditional Festival, which keep alive the values ​​and ideals of our traditional culture, contribute to the preservation of the cohesive bonds of our country and provide us with irreplaceable and valuable resources such as our culture and national identity to overcome our economic and national difficulties.