Korydallos was taken to the women's prison early on Tuesday morning Roula Pispirigou.
She was transferred under draconian security measures, while at the entrance a portion of those gathered disapproved of her.
Η Roula Pispirigou will remain in quarantine for two days, as provided for in the Coronavirus Protocol, and will then be transferred to a specially designed cell in the XNUMXth ward of the prison, where she will be housed alone for her own safety, without any contact with other detainees.
The 33-year-old was sentenced to pre-trial detention on Monday night, with the consent of the investigator and the prosecutor, and spent the night in GADA, where he was being held for the last few days. The choice of Korydallos was made, because it is possible that the accused will be called again for explanations, as an investigation begins for the death of the other two children.
Also according to information, Roula Pispirigou was unwanted by the detainees in Eleonas and there would be a problem with her safety.
This is the VIP cell in which Roula Pispirigou is being held
"One of the VIP cells of Korydallos. Pispirigou will not have a bad time. Photos which were published by the former Secretary General of Anti-Crime Policy, Mrs. Sofia Nikolaou
This particular cell was built by a baron of the night and a Russian prisoner with a huge financial surface", Wrote in his profile the journalist George Sfakianakis.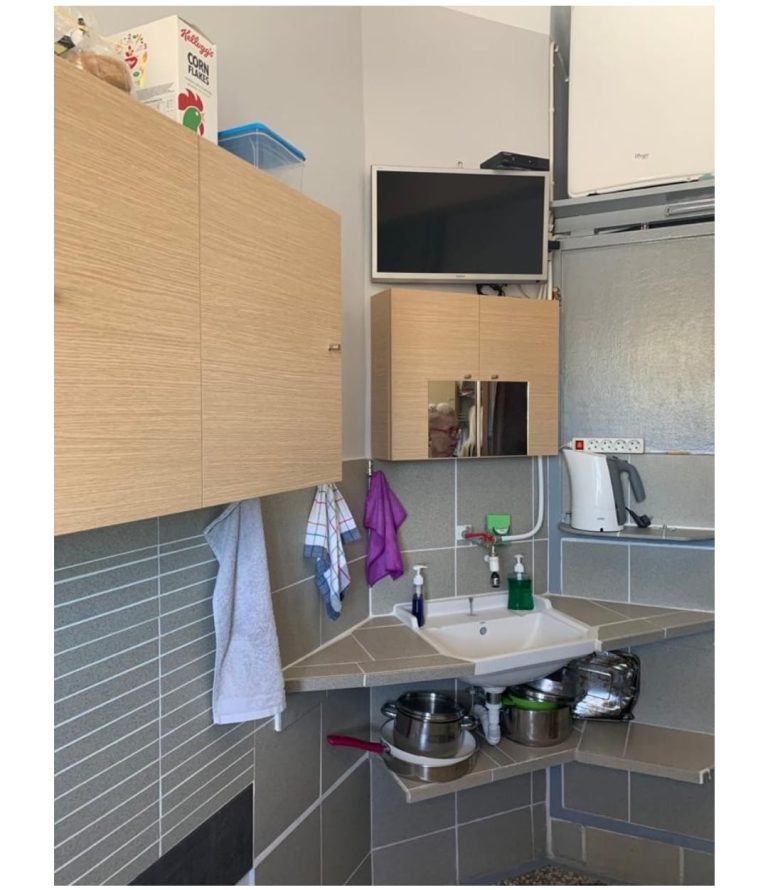 via: Enimerotiko