A total of three arrest warrants have been issued for Wednesday (18/05) incidents outside the Presidential Palace in protest of sheep and goat farmers, with the Police locating a person who was charged in writing.
According to the Police, a 42-year-old man was arrested and after being accused in writing, he was released to be summoned later before the court.
At the same time, two other arrest warrants are pending against persons who have been identified through video from the incident.
Police are examining the videos and new arrest warrants may be issued.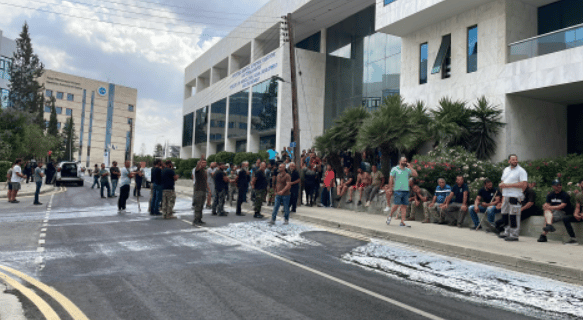 It is recalled that the sheep and goat farmers arrived yesterday, Wednesday, furiously at the Presidential Palace, honking and holding a banner "We do not beg, we ask for our rights", while they threw milk on the ground. In fact, they lit fires in hay.