The bell rang yesterday at the pediatric clinic, making yesterday a day of emotion and immense joy for the family of the young but old in the eyes of all of us, fighter Iraklis Anastasiou.
The five-year-old Hercules "has the name, he also has the grace" and undoubtedly "he is a brave young man".
The bell rang and Hercules left the pediatric clinic victorious.
The little hero fought hard and despite his young age, he managed to show his teeth and be imposed on cancer. As the mother of the little fighter states in a post, "we finally hit it".
From the post of Hercules's mother, Eleni Grigoris:
"It simply came to our notice then.
October 2021 as soon as we were ready to ring the victory bell since everything showed that we had won the cancer-dragon, the information is coming for the 2nd time υπο relapse…
Immediately the joy turned into sorrow and pain.
After 2,5 years, a great and difficult struggle comes to an end. The small but in our eyes our great hero, completed his own feats and comes out the winner.
Our journey will continue for the coming years as long as it is important, with frequent examinations. But we keep the positives and hope it never comes back.
We thank our beloved team Omonia for all its support in this difficult match and for all the joys it gave to our Hercules and of course all of you for your help and prayers.
A big thank you to the doctors and nurses at our pediatric clinic for all these years who have been constantly by our side, they will continue to be and do their best for our children.
Another big thank you to the family of Mr. Dimitris and Mrs. Maria who were always by our side while we were in Germany, I do not know how I would have done without you. You are now a family to us.
I owe the last thank you to our families and friends who were constantly by our side and supported us.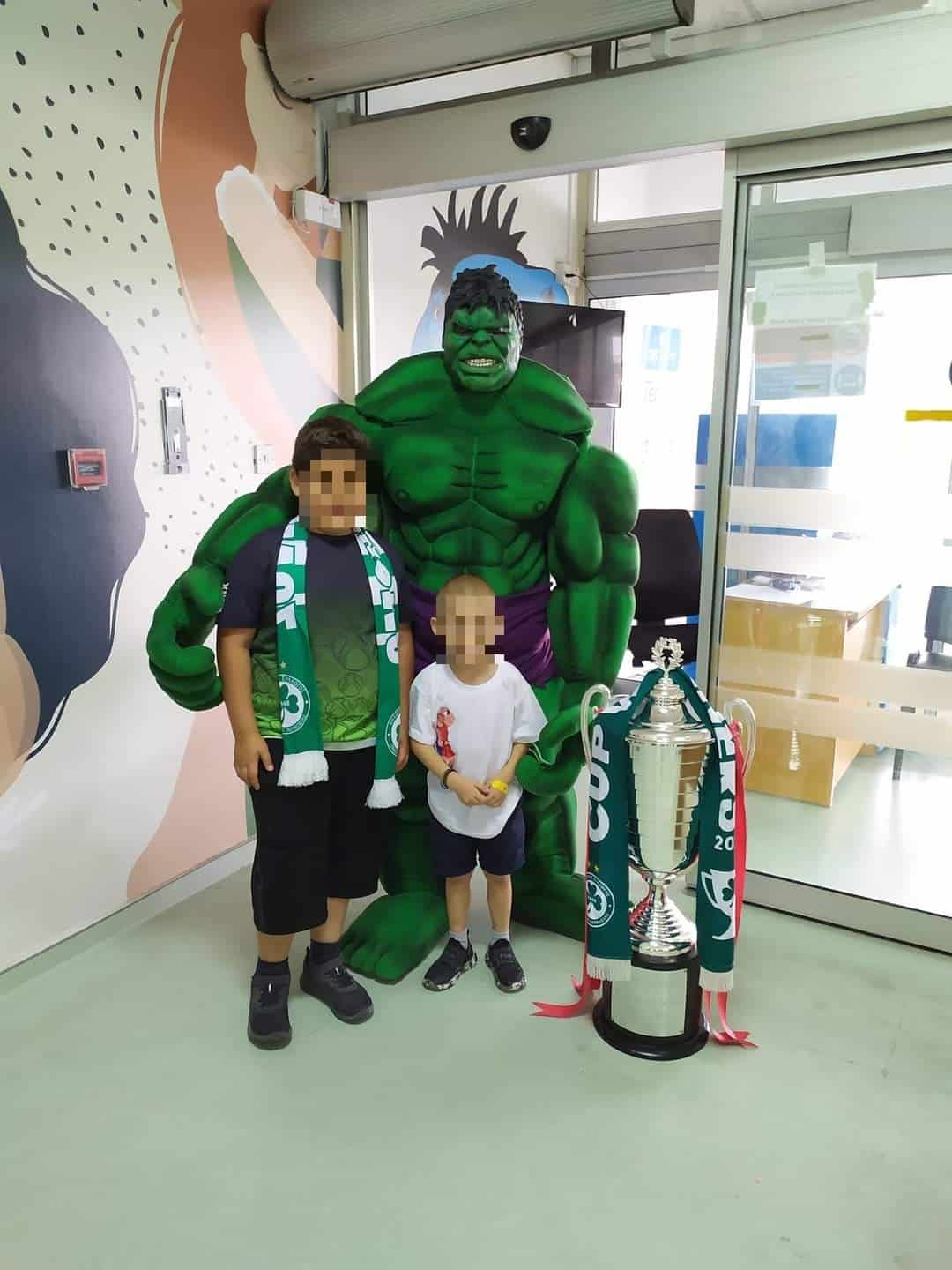 During these years we met families that we will keep forever in our lives. We will never forget all that we spent together in our wards, pain, sadness, joy, laughter, agony.
Because no child and no family is ever alone. We are all together. We wish God to be by the side of every child and soon our friends to return home healthy and strong. "
Famagusta.news