Students of the Hotel and Food Arts and the Applied Arts department of the Technical School of Paralimni, who participate in the Action: "Cultural Heritage 2018. School-Ambassador of the European Parliament" was welcomed yesterday Monday, the Museum of Endos Mogli Hatzi
Accompanied by the instructors of Hotel and Food Arts, Mrs. Maria Themistokleous and Mr. Andrea Christou, the students participated in the tour given to the Museum for tourists and in their turn as ambassadors of Cypriot hospitality served Cypriot "brunch" to traditional Cypriot brunch. dances of our island.
Afterwards, they distributed information material to tourists on the tradition and values ​​of the Cypriot heritage.
Through this event, the students highlighted aspects of Cypriot gastronomy and entertainment of yesterday and today and created unique memories that both tourists and themselves will carry with them forever.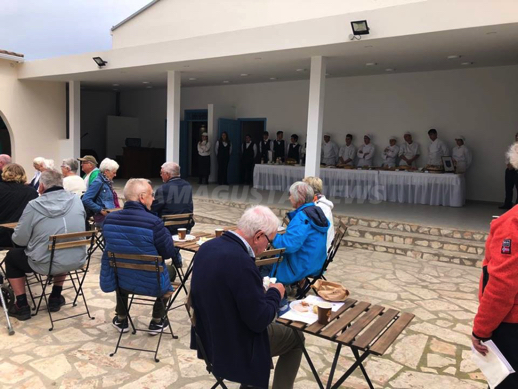 Undoubtedly, the arts of gastronomy and dance, expressed by our young fellow citizens, create codes of global communication that find expression in the cultural channel created by the Hatzigiorkis Mills Museum.
Famagusta.News