It moves a mother who has son with spinal muscular atrophy type 2 and together they experience social marginalization every day.
Katie Leigh Myers and her husband Kyle Myers live in Palm Beach and are happy to welcome a child together. Katie's pregnancy is progressing beautifully and their son, Kaden, is coming to fill their lives with love and joy. But just a few months after his birth, the parents discover something terrifying.
She understands that her son is not developing like his peers. But today, she regrets comparing her son to others. A doctor finally gave them a horrible diagnosis: he has spinal muscular atrophy type 2. He will never be able to walk without help. He will only be able to sit with great difficulty. He won't be able to age.
Katie fights for her son and he does the same! Every day, he struggles to take the next step and move his life forward. He learns to raise his trunk and arms. In the end he will be able to use trolley. But Katie is very proud of her son.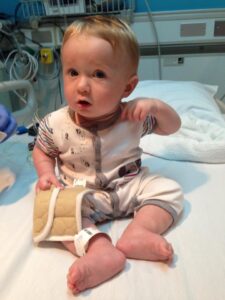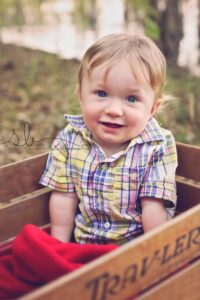 They go to the museum together and to the aquarium because the floor is smooth and they can move with the stroller. But one day there was a wonderful meeting.
The mother's message to the child who helped her son
Kaden was playing with an exhibit and trying to figure it out, when another kid came up and something happened that really moved her. He immediately took a photo and uploaded it to Facebook, writing:
"To the little boy from the science museum, I don't know you, but thank you for being so amazing. You let my son play with you. You helped him get his balls up from under him when you saw he couldn't. You didn't ask him what was wrong with him or why he couldn't walk, you just saw him.
Kaden looks a lot like you, he's very curious and brilliant. He wants to know how everything works. Thank you for helping him turn the lever when you noticed he was too weak to do it himself. You may never see it, but by being yourself, you make our world a better place."
https://www.facebook.com/plugins/post.php
As expected, the photo was taken viral and it's making the rounds on the internet.
The mother explained in an interview later that she has no problem with questions about Kaden's health. Just seeing a normal child treat her son like he was normal means a lot to her son who is fighting every day for his survival.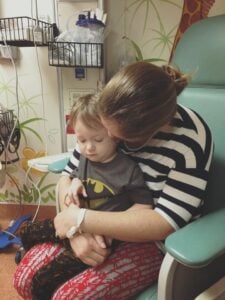 With the photo, Katie now wants to find the young boy and thank him in person and also wants the world to know about her son's illness. A disease that really torments him.
via: Enimerotiko