Model teacher teaches students to reward themselves and goes viral
Mr. Marios Mazaris could, without exaggeration, be described as a model teacher. She loves it school and his students and does not just want to teach them lessons but to teach them something deeper: To love and to reward themselves.
He himself posted on his personal Instagram profile photos with writings of the children where he asks them to report that they think they did well and he answers them.
The children wrote their opinion and then he rewarded them for their effort.
His post received thousands of likes and positive comments, with users adoring him for his move, at a time when - as he writes in his post - people are shouting about how we should be, weigh or dress .
See his post
«It's so weird these days we hear almost every day people shouting about how we should be, look, weigh or dress, at the same time we in the classroom are talking about no comparison, no rule, no only the feeling of happiness for everyone, of the choices, of the mood.
At the same time that others are investing in your shame, we are investing in my Well done. And we started to say it, over and over again, we even expanded to spelling, reading and our exercises.
Every child writes a good word for themselves, a word of encouragement, while we also keep applause for ourselves, which we offer at any time of the day we feel very much that we want it. because we love ourselves, as it is, and we become our best version, not because we owe it to someone or someone owes it to us, but for us.
Today, while I was in front of my students' spelling notebooks, I thought that love is the word that a child will rarely misspell. because even if he does not feel it, does not have it as much as he would like or has it and shares it, there is not a single child who does not long for it.
Young children happily show it, adults are deprived of what they get and especially what they give. do not be like them, love yourself as it is and then you will be able to love others ".
Check out this Instagram post.
Marios Mazaris: The wonderful way he corrects his students' writing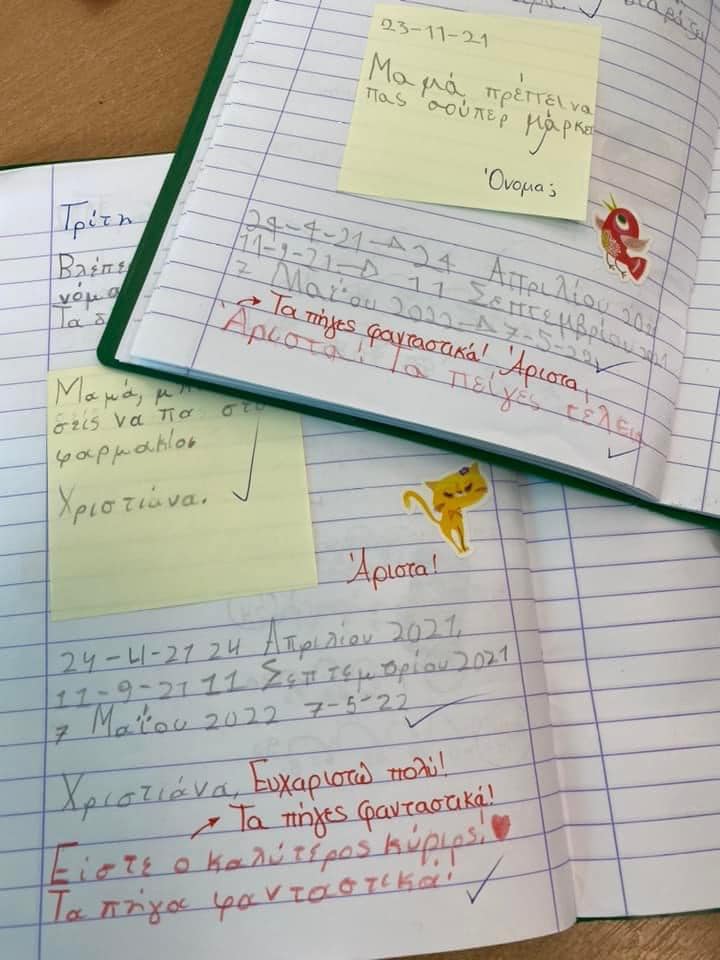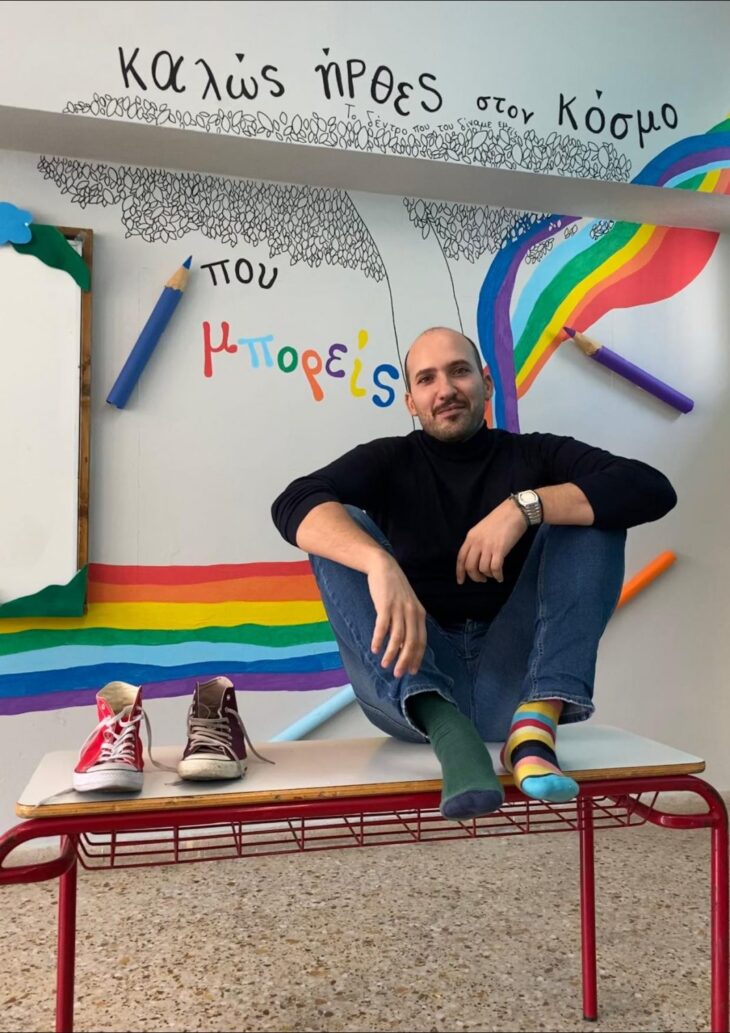 via: Enimerotiko