A collision of a vehicle of the National Guard type with a double cabin with a saloon vehicle occurred according to what is broadcast by AlphaNews.Live.
The incident occurred on the road Avgorou - Frenarous around 20:30.
According to the first information, the saloon vehicle seems to have crashed into the back of the double cab of the EF, with the result that the driver lost control and the vehicle overturned in an adjacent field.
Police sources told AlphaNews.Live that a preliminary alcohol test carried out by the British national driver of the saloon of this vehicle showed high percentages.
No serious injuries were reported from the crash.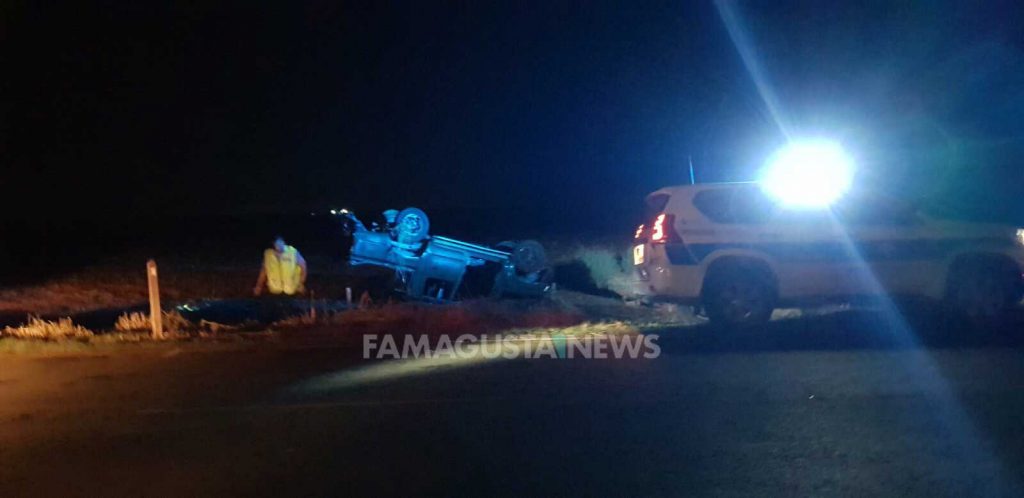 Source / Images: AlphaNews