Celebrities and members of the royal family met Monday at Buckingham Palace for a "fashion show" co-hosted by Kate Middleton and the Countess of Wessex, Sofia.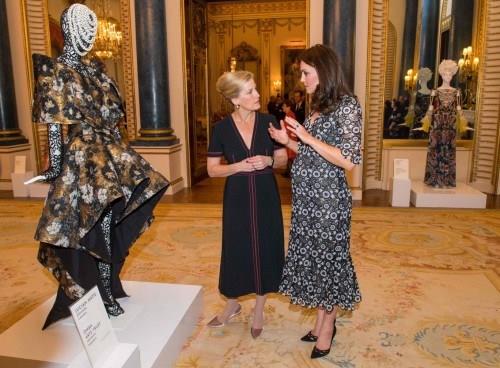 The exhibition includes creations from 53 Commonwealth countries and is an initiative that aims to use fashion as a means of expression and a platform to help citizens perceive the modern "Commonwealth" differently.
Among them is the wonderful dress of the famous fashion designer Aphrodite Hatzirakleous from Paralimni under the name Afriditi Hera
https://www.instagram.com/p/Bfd55-mFXLA
The Duchess of Cambridge, who is in her seventh month of pregnancy, appeared at the event wearing a creation by Erdem, while Sophia chose a Burberry dress. Among the guests at the Commonwealth Fashion Exchange were Naomi Campbell, Stella McCartney and Anna Wintour.