On Tuesday, March 15, 2022, the Event was successfully held WRONG EXPERIENCE, organized by the Group "Friends of Epicurean Philosophy" THE GARDEN OF SOLUTION "" at the Cultural Center Pavlos Liasidis in Tsiakilero.
The event was held under the auspices of Annita Dimitriou, Speaker of the House of Representatives, who welcomed the event, which she described as very original, congratulated the organizers and underlined the progressiveness of the people of Lysia and the high political ethos they display.
The Mayor of Lysis, Andreas Kaouris, also addressed a greeting, praising the organizers of the event and emphasizing that both he and the Municipality of Lysis will support similar events that unite the people of Lysia and highlight their interest in the public.
In his introductory speech, the founder and Head of the Group of Friends of Epicurean Philosophy THE GARDEN OF SOLUTION, Dr. Kyriakos Veresies, stated that "continuing the tradition of our community of Lysis for mutual understanding and cooperation, we organize tonight this meeting in honor of our ten pioneer fellow villagers, who left aside their personal interests and put above all the common interest and they nominated to become our representatives in Parliament ".
The main speaker of the evening was Mr. Kleitos Ioannidis, Writer, poet and President of the Philosophical Society of Cyprus who developed the topic of Ethics in Politics, who described the position of the ordinary citizen in public and in power from ancient times until today and the challenges he has and the struggle he has to make to remain moral until the end.
He also stressed the progressiveness of the people of Lysis and mentioned his very good and positive personal experiences with people he had and has friendly relations with.
At the end, the present MP MPs and the elected MP Mr. Nikos Kettiros were given the opportunity to talk about their relationship with the Solution, about themselves, their studies, work and family, their involvement in the commons and their visions. for the future for themselves and for the place.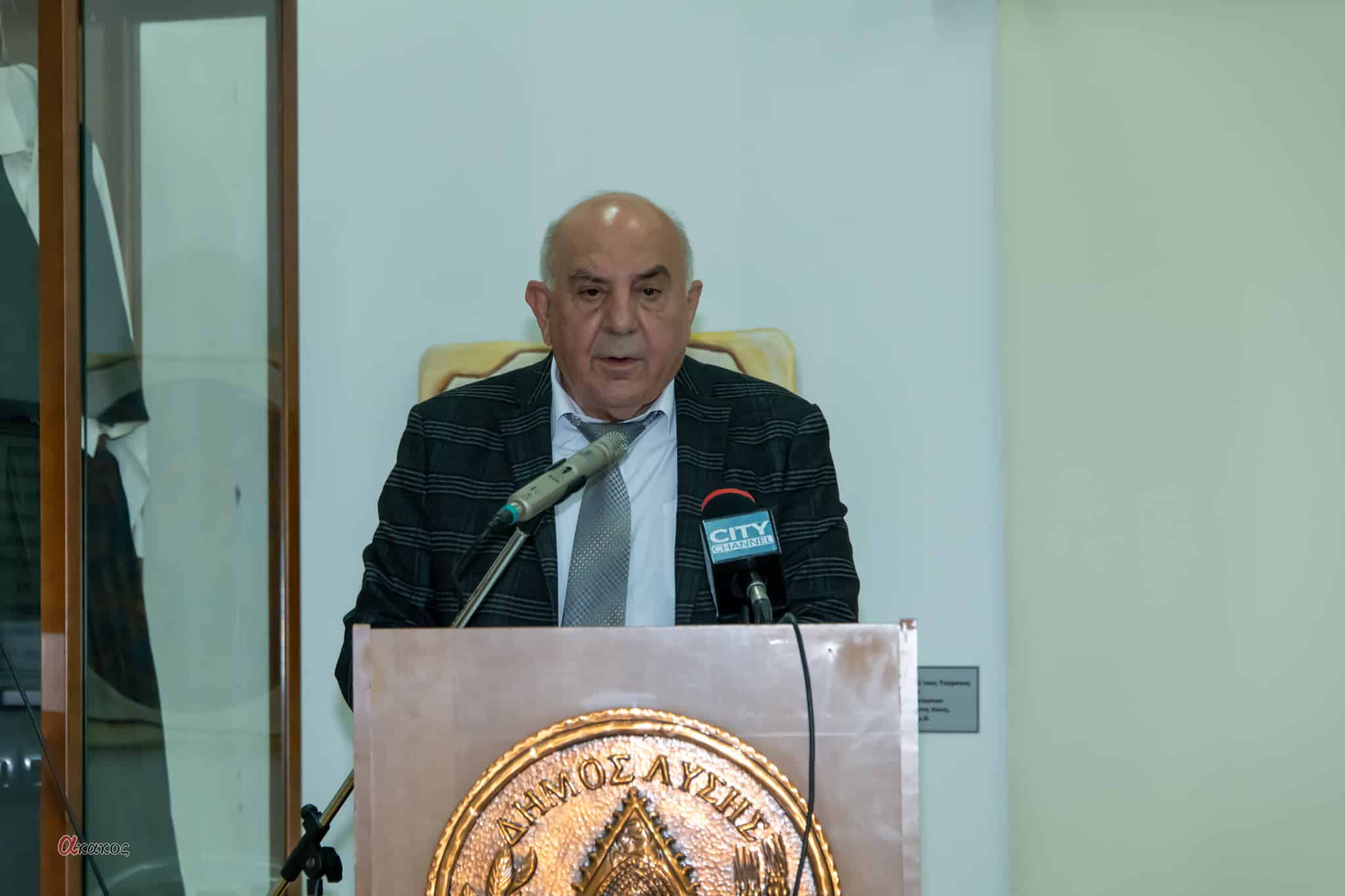 The presenter of the event was the Psychiatrist Dr., Louisa Veresier, Secretary of the MEDITERRANEAN - PREVENTION AND HEALTH Foundation.
The names of the Lysioti MP Candidates.
1. Georgiou Makis
2. Giavasi Rena
3. Eleftheriou Vassilis
4. Kettis Andreas
5. Kettiros Nikos
6. Barris Kyriakos
7. Papadimitriou Maria
8. Parpounas Kyriakos
9. Tryfonos Kyriakos
10. Tsalakou Georgia
Mr. Nikos Kettiros was elected Member of Parliament with AKEL - New Forces.