Puppy dug up and discovered 6.000. XNUMX treasure
Ο σκύλος is man's best and most faithful friend. Wherever the owner goes, his four-legged friend is always ready to accompany him and stay close to him. For this reason, one of the best qualities of dogs is certainly loyalty, but some breeds also have excellent noses and, thanks to this, are selected to perform very important tasks.
Below you will read an incredible story, where a small dog, on its first walk, dug the soil and discovered a treasure of 6.000 pounds!
The incredible story with the dog that found treasure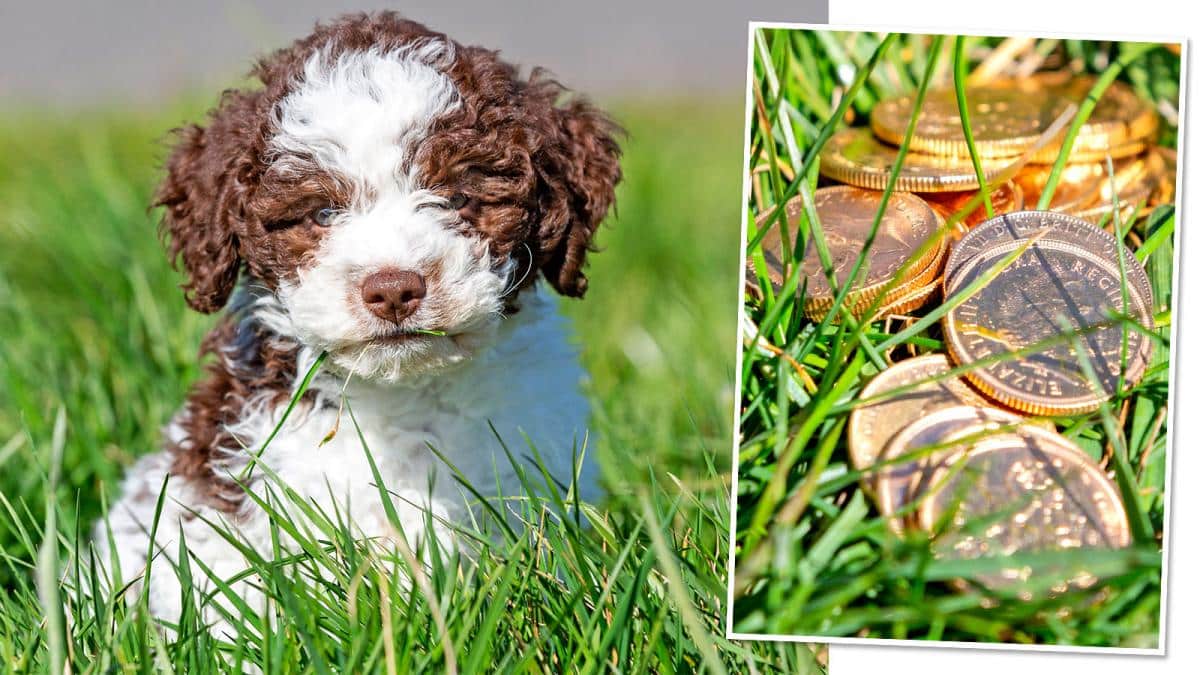 Adam Clark, 51, was walking with his family and his newly adopted puppy in Blackpool, Lancashire when an incredible thing happened.
Ollie, the dog's name, was a surprise to 9-year-old daughter Alicia. When the family decided to take the dog with them, it was just a puppy and needed a lot of attention in the early stages of development.
"When we took Ollie, my daughter Alicia was in seventh heaven. - Adam said - He always wanted a dog, but I'm allergic to their hair and we avoided it for that reason. So he discovered that Ollie's hair is hypoallergenic and would not bother me. "
Only a short time later, the family decided to adopt one and got it from a Manchester breeder for ποσό 2.000. An investment that returned to the puppy's first walk.
About a month after Ollie was adopted, the whole family was out for a walk. It was the first time for the lagotto puppy and everyone was very excited. Just 10 minutes after leaving the house, Ollie frantically began digging a hole in the ground. At first the small family did not understand the reasons for this gesture, but as soon as the digging was over, everything was much clearer.
"We immediately felt that Ollie was special, but we would never have imagined it up to this point. - Adam said - When he stopped, we were all speechless in front of the treasure he had just found. "He had smelled and dug up a handful of gold coins."
No gold coin will ever have the value of a small dog
Consisted of 15 gold coins , probably of the 19th century, which Adam collected immediately and had to evaluate. The responsible gold trader examined the nest he had just found and took the coins worth about 6.000 XNUMX. Apparently the puppy unwittingly wanted to thank the new owners who took him with them, making him recover the money they found in abundance.
The Clark family was certainly thrilled with the discovery and the profit, but the most important thing to them and the greatest treasure is still Ollie. No gold coin will ever have the value of a small dog.
via: Enimerotiko