Singer Giorgos Daskalakis' battle with cancer
The singer George Daskalakis is fighting cancer and is constantly undergoing chemotherapy in order to get well. and as it should be, everyone is on his side
https://www.facebook.com/plugins/post.php
The photograph of Giorgos Daskalakis from the hospital that haunts him
Wednesday morning Vocalist uploaded a shocking photo in which we see him in the hospital during chemotherapy.
"Good morning my loves!!! Colorful and Vibrant... At least when you sleep a little from the chemistry that takes our little body you don't hurt... The competitors of the battle with the Beast know very well what I mean!!! And to have a little hand on your body to touch and caress you like my little girl does my ANGEL!!! I wish Health to the whole World and the Virgin Mary with us!!! AMEN" wrote Giorgos Daskalakis.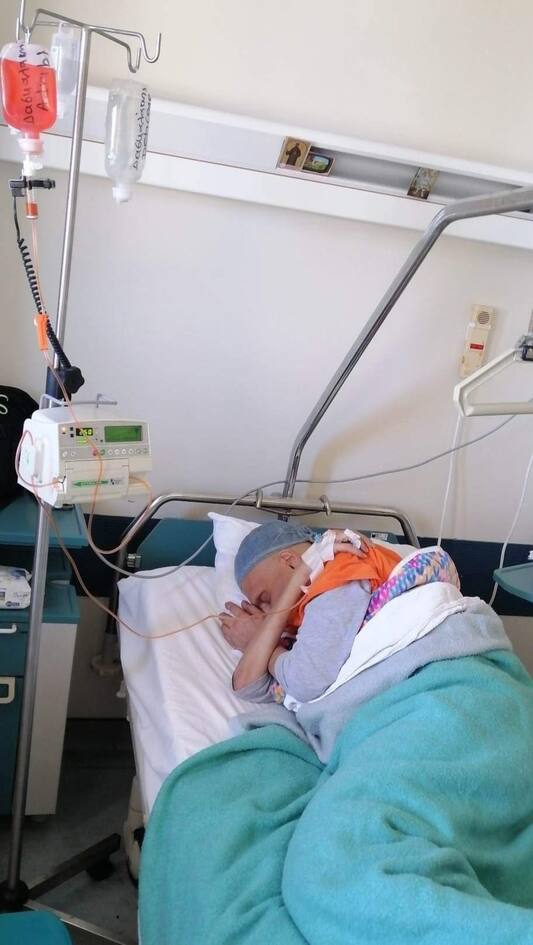 Giorgos Daskalakis confesses about his battle with cancer
"There are moments when you bend", admits Giorgos Daskalakis
To remind, referring to his battle with cancer, Giorgos Daskalakis had confessed: "I'm not that strong, this thing is difficult. There come times when you bend,
but other times you say I will beat you, next year I will sing, I will do things. Many times I think why everything to me. I was talking with my best man Nasos (Goumenidis),
since April I have been saying I don't feel well, I feel weak, I had something like a pimple under my armpit.
I said to my partner at the time, "I popped one like a pimple" and many times we don't pay attention to such things. I felt that the pimple hurt, that it was deep. If month before my birthday, in June, I got to produce phlegm, have no appetite, lose weight and feel like I'm not well. While I was singing I was sitting on a stool and at some point I fell down. And everyone tells me "let's go to the hospital" and I say "no".
We for our part wish him wholeheartedly a speedy passing and that he returns home and to the tracks he loves so much as soon as possible.
https://www.facebook.com/plugins/post.php
via: Enimerotiko