One is a tycoon of money, one of those people who have a fortune of billions.
The other is just the "loneliest woman in the world", as her famous hermit is often called Ρωσίας, a woman who has never held money in her hand.
Their lives have nothing in common. He lives in Moscow amidst untold riches. In fact, for a number of years he was the richest man in Russia.
She has been living in a secluded settlement on the outskirts of Siberia for 7 decades, away from culture and amenities.
And yet, the completely strange 2020 brought them together. Recalling that a good deed can travel very far…
Who is the hermit?
Her hermit Siberian, Agafya Lykova, is well known in Russia, even though she has never claimed such laurels. However, it has been visited by many journalists, as it seems to guard the Thermopylae of tradition.
She was born in 1944 into a family of old calendarists and nothing has changed in her life during these 70 years in terms of material culture.
In fact, since losing her father in the late 1970s, she has lived as a hermit in the icy steppes of Siberia, in the federal republic of Hakkari, whose capital is the somewhat better known Abacan.
She became a celebrity, the strangest celebrity in the country, since the 80s, when the first tributes to the hermit and the extreme isolation in which she lives began to be shown.
Lykova is the only living member of her historical family, a life heroine who has lived in complete self-sufficiency for several decades. The nearest town is 240 kilometers away, so he had no choice.
We learn from Russian documentaries that for the first 35 years of her life she had no contact with anyone other than her parents and siblings.
It was there that a group of geologists found her in 1978, quite by accident, and reported that Lykova was talking to a language "Deformed by lifelong isolation". A group of anthropologists wanted to study her and from the way she spoke they believed that she had mental problems.
However, when they saw her skills in hunting, cooking, sewing, making and reading, they quickly reconsidered. In fact, as she became more and more in touch with the world, her speech improved.
A highlight of her life was this month of isolation, when the Soviet government decided to show it to the world.
She was paid to visit places in Russia and see for the first time in her life airplanes, cars, television, etc. Even horses or money were unknown to her.
Like World War II or even its historic journey Yuri Gagarin.
It was one of the 6-7 times she ever left her estate in the deserts of Siberia. The other times were mainly for medical reasons.
In fact, all her knowledge of the world was exhausted in her father's stories and the Bible.
Who is Croesus?
According to Forbes, Russian oligarch Oleg Deripaska currently has a fortune of $ 3 billion. The wealthy industrialist, born in 1968, was until 2018 president of Rusal, the second largest aluminum company in the world.
The Basic Element group remains one of the largest companies in Russia, with stakes in everything from energy and construction up to finance and agriculture.
As for its foundation, Volnoe Delo, it has remained for years the largest private charitable organization in Russia, having allocated more than $ 250 million in mainly educational activities.
Deripaska began his professional career as a metal dealer. The physics graduate of Moscow University quickly specialized in aluminum, before switching to the energy industry. And from there to industrial machinery, the agricultural sector and investment ultimately.
He founded Rusal in 2000 and in 2007 merged with two other companies in the industry, creating the giant United Company Rusal, of which he was president.
Deripaska lost a significant portion of his fortune during the 2007-2008 recession, but survived and returned to the forefront of his business.
We last heard from him recently, with the US Treasury Secretary openly accusing him of money laundering and behind-the-scenes connections that went as far as Washington.
According to the "Financial Times" report, his tentacles have penetrated into political circles in Russia and the USA.
However, he responded to the reports by describing the revelations of the American media as "unfounded gossip" and "deliberate instrumentalization of US legal prestige for political purposes".
Lykova and Deripaska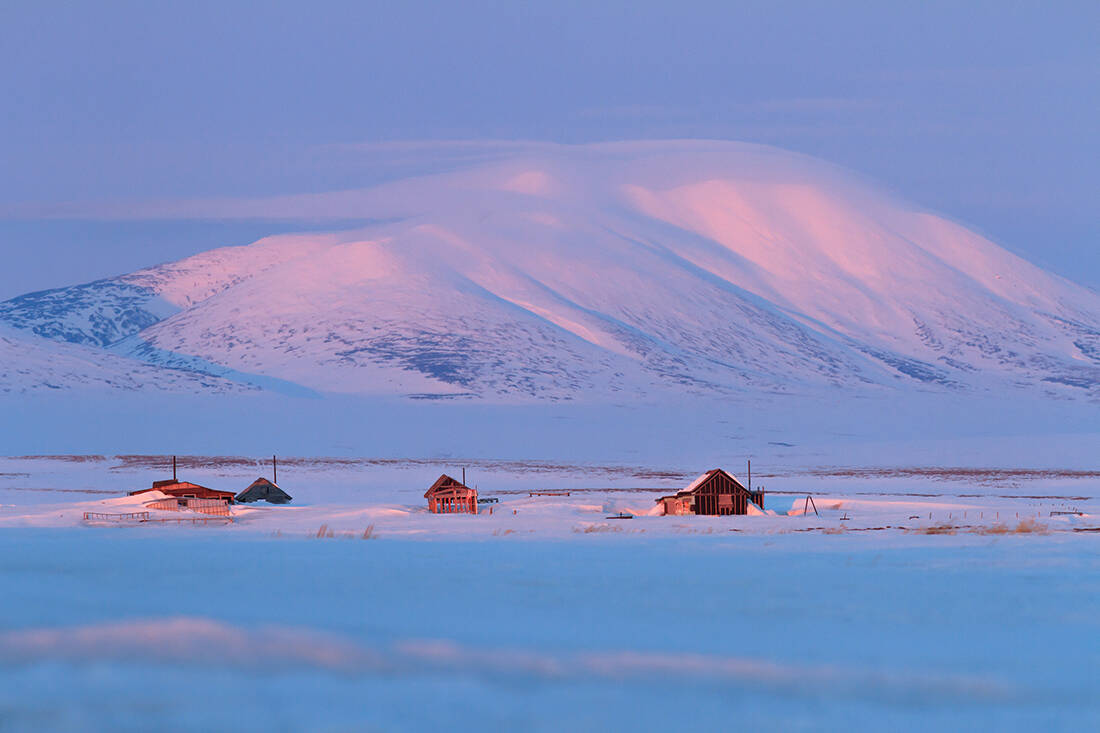 The hermit and the billionaire became common news in late 2020, when The Siberian Times revealed that Deripaska was willing to build her a new home.
The family farm in the mountains of Siberia that has passed its life has become a ruin over the years and needed a radical renovation.
The 76-year-old will continue to live the life she has chosen thanks to him cross, who listened to the appeals of the citizens on her behalf and undertook to finance the repair of the buildings of her farm.
Her family, orthodox Christians, had built their home in the foothills of Siberia in 1936 to escape the regime's religious persecution.
Far from any trace of civilization, they managed to live in complete isolation for 40 whole years, until that accidental meeting with the team of geologists.
By the late 1980s, everyone was dead, except of course Lykova, who continued to live there with her few animals and herds.
Due to her advanced age, in recent years she receives a visit from a local official 2-3 times a year, to find out that she is still alive.
"We always pay close attention when we visit Agafya, with or without the virus," official Alexander Kuznetsov, who walks by and sees her, told the newspaper. She knows full well that she lives isolated, so she is particularly vulnerable not only to him coronavirus, but also in any disease.
In July 2020, Russian influencer Arina Shumakova came under fire when she rented a helicopter to visit the "loneliest woman in the world". Inside the coronavirus pandemic! He wanted to give her a hug.
"The pilot forbids us even to touch Agafya," Shumakova said in one of the videos she uploaded to Instagram"But when we left, I said to her: '' Gafya, I want so much to give you a hug, but they forbid me ''. And she said to me, "We can hug, he [the pilot] can't see us."
"He is like Mogli, he has never been in contact with current infections and diseases, we have to be very disciplined and careful to stay safe," says Kuznetsov, who also scolds the influencer.
In this context of the prosperity of the hermit, he himself called on the people to help to build a new house for her, so that she could fight with the extreme conditions prevailing in Siberia.
According to what became known from his donation tycoons, her humble home will be replaced by exactly what she has asked for: an equally humble, but somewhat more modern, wooden house, a modern hut in a nutshell.
And since such things can not be made in the inhospitable environment where he lives, the house will be prefabricated in Abakan and assembled on its farm, after transporting it piece by piece to the mountainous location.
The plane will need at least 18 rounds to transport all parts to the isolated area.
And while the new construction looks extremely simple, local officials told The Moscow Times that it is "deceptively simple". The house has many of the modern comforts and is definitely more than enough to give it security and coziness.
"The new house will be very well insulated," said Victor Nepomnyashchiy, director of the Khakassia National Park, which is somewhat close to home of the hermit.
Authorities estimate that everything will be ready in the first months of 2021. Deripaska also funded a personal assistant for Agafya to help with her day-to-day work.