A life "immersed" in politics and struggles, was the life of Fofi Gennimata who passed away at the age of 56, after a long battle with cancer. A family battle as she had lost her parents, the important politician George Gennimatas and her mother due to the same illness. We remember her life through images from her important political career.
With her father, George Gennimata, in 1991
The student identity of Fofi Gennimata in the Political Department of Law.
From the years she served as Deputy Minister of Defense with Minister Dimitris Avramopoulos (2013-2015)
INDIME NEWS
With the author Antonis Samarakis, in 2002.
INDIME NEWS
In 2015 in the parliamentary seats, where he had a continuous presence in recent years.
INDIME NEWS
Snapshot from a pre-election meeting, for the elections that would bring her to the helm of the Panhellenic Socialist Movement.
INDIME NEWS
With Evangelos Venizelos during the change of PASOK leadership, in 2015.
INDIME NEWS
With former Prime Minister Antonis Samaras.
INDIME NEWS
With the former President of the Republic Prokopi Pavlopoulos.
INDIME NEWS
With her husband Andrea Tsouni, in 2018, during an event at the Hellenic Foundation for the 44th anniversary of the founding of PASOK.
INDIME NEWS
Speech at the I. Vellidis Conference Center in the context of the 85th Thessaloniki International Fair.
INDIME NEWS
From the visit to the earthquake-stricken areas of Heraklion, Crete, on September 29, 2021.
INDIME NEWS
The last speech from the floor of Parliament on October 7, in the context of the vote for the approval of the Greek-French defense agreement.
INDIME NEWS
From her last public appearance, on October 11, 2021, with representatives of the unions of Piraeus Bank.
INDIME NEWS
Since the last event to celebrate the restoration of the Republic, at the Presidential Palace last July.
With her favorite dog, World Animal Day.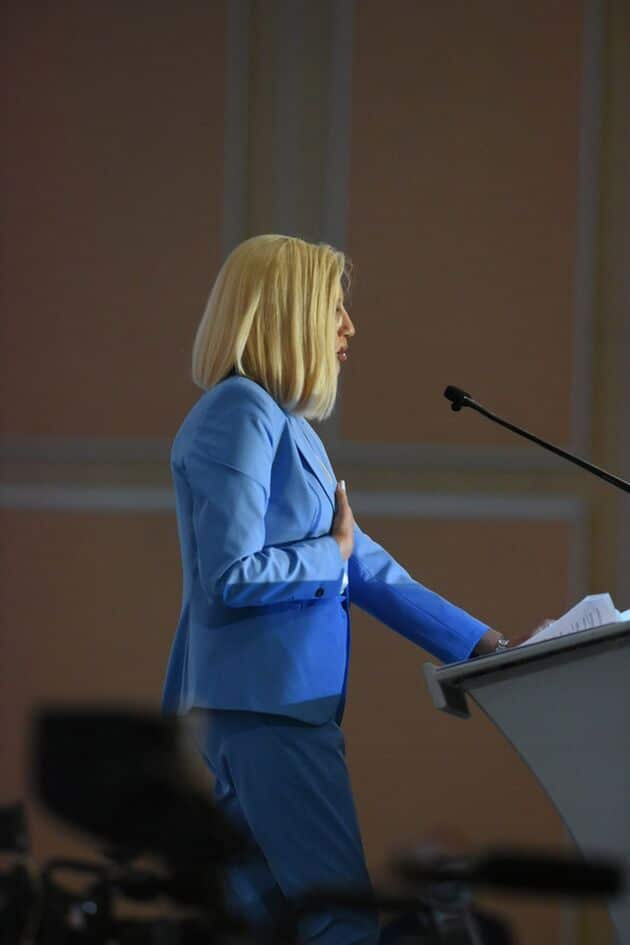 cnn.gr