When it comes to the photos of the week, they represent in the most vivid way the daily life experienced by millions of people around the world. Photographers are where they need to be to 'catch' the most important events that happened in the previous week around the world, while the most representative images of the last few days consist of some key elements. Colors, passion, tears, effort, survival, joy, and pain.
Regardless of the many difficulties and challenges we face, all those that make our life have some meaning. The fact that a picture is worth a thousand words is proven. Not much needs to be said about the photos below. They are concentrated in them what happened in the world last week.
Schistos, Greece: The fire in Schistos in the international media
The fire that broke out last Tuesday in Schistos also caught the attention of the international media. The fire, which was brought under control after overnight efforts by the fire brigade, was manifested in low vegetation and 53 firefighters, with four teams of pedestrian departments and 13 vehicles, while contributing volunteer firefighters and local water bodies, tried to contain it.
Garmisch-Partenkirchen, Germany: Peace, universal desire of all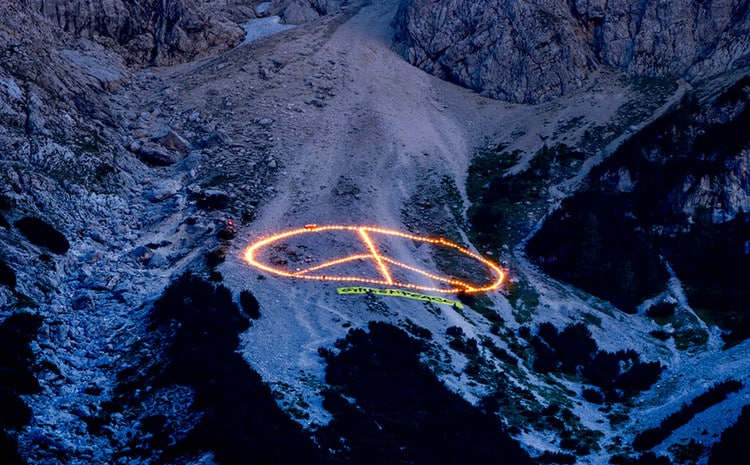 Activists from the environmental group Greenpeace lit large candles to form a peace sign on a mountain near Garmisch-Partenkirchen, Germany last Saturday, on the occasion of the G7 Summit which took place at nearby Elmau Castle from 26 to 28 June.
London, Great Britain: Back on court for the 'Grande Dame' of tennis
Tennis star Serena Williams celebrates after winning a point against France's Harmony Tan in their women's singles first round match on day two of the Wimbledon tennis championships in London.
Madrid, Spain: Relaxed "well"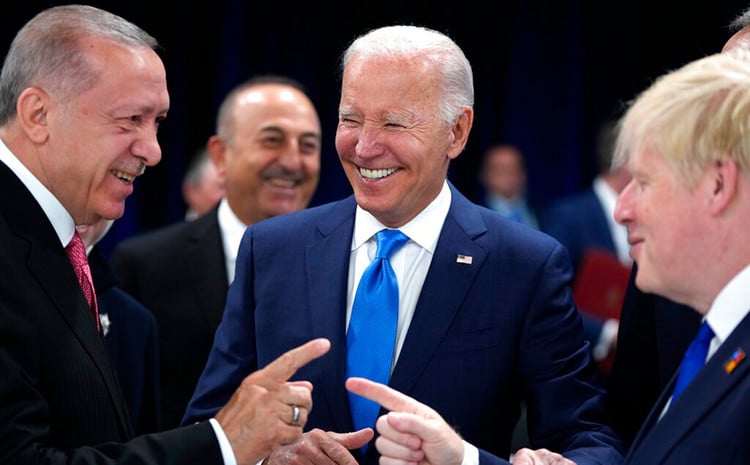 Turkish President Recep Tayyip Erdogan, US President Joe Biden and British Prime Minister Boris Johnson set up a loose "well" during a round table meeting at the NATO summit in Madrid.
Budapest, Hungary: Absolute symmetry
Cao Yuan and Wang Zongyuan of China compete during the 3m diving final. men's synchronized jumping event at the 19th FINA World Championships in Budapest, Hungary, achieving almost perfect symmetry.
Los Angeles, USA: Spectacular show with music mogul Sean 'Diddy' Combs
Sean 'Diddy' Combs in a spooky snap during his appearance at a BET Awards tribute at the Microsoft Theater in Los Angeles. The music mogul brought his signature Bad Boy energy to the BET Awards stage with a live performance featuring artists such as Jodeci, Mary J. Blige, Shyne, Lil' Kim, Jadakiss and Sheek, Busta Rhymes and Faith Evans!
Washington, USA: Abortion Right for All Women
An abortion rights activist wears tape that says '2nd Class Citizen' over her mouth as she protests outside the Supreme Court in Washington. The Supreme Court ended nearly 50 years of constitutional protections for abortion with its conservative majority ruling to overturn Roe v. Wade.
Madrid, Spain: Both president and gentleman
Emmanuel Macron kisses the hand of Spain's Queen Letizia while his wife Brigitte Macron talks with Spain's King Felipe during a reception at the royal palace in Madrid. North Atlantic Treaty Organization heads of state also met at the NATO summit in Madrid from Tuesday to Thursday.
Mumbai, India: Dip in the mud
When you see water for a long time, even muddy water is a source of joy and play for some! In this photo a boy dives into a puddle of muddy water as he enjoys the rains in Mumbai, India.
Elmau, Germany: Commemorative photo of G7 members
G7 members from left, Italian Prime Minister Mario Draghi, European Commission President Ursula von der Leyen, US President Joe Biden, German Chancellor Olaf Scholz, British Prime Minister Boris Johnson, Canadian Prime Minister Justin Trudeau, Japanese Prime Minister Fumio Kishida, French President Emmanuel Macron and European Council President Charles Michel pose for a photo at Schloss Elmau after dinner at the G7 Summit in Elmau, Germany. The wooden fence behind them became famous when former German Chancellor Angela Merkel and former President Barack Obama were photographed chatting next to it.
Kremenchuk, Ukraine: The Debris of War
Shocking images from the day after the bombed Kremenchuk shopping center in Ukraine from the Russian missile bomb. Ukrainian State Emergency Service firefighters work to clear debris from an attack that killed at least 18 people.
Berlin, Germany: The facility that turns solar and wind energy into heat
Electricity provider Vattenfall unveiled a new facility in Berlin on Thursday that converts solar and wind energy into heat, which can be stored in a huge thermal reservoir and released into the German capital's grid as needed, smoothing out the problem of the fluctuating supply of renewable energy sources.
via: Newsbeast